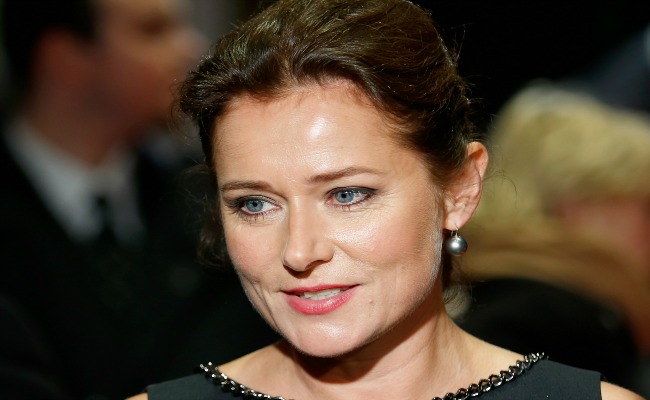 HBO's upcoming drama Westworld, a reboot of the 1973 film about theme-park robots gone rogue, continues to assemble an interesting cast, including Anthony Hopkins, Ed Harris, Jeffrey Wright, Evan Rachel Wood, Thandie Newton, and James Marsden. And now, they've added a few new actors to the mix.
Borgen star Sidse Babett Knudsen has stepped into the role of Theresa Cullen, replacing Miranda Otto who departed to work on the fifth season of Homeland. Also added to the cast is Once Upon a Time's Eion Bailey in the role of Logan, a hedonistic returning visitor to Westworld. Visiting the park with Logan is first-time visitor William, played by the recently cast Jimmi Simpson, who was recently seen on House of Cards and who will always be seen in our nightmares as Liam McPoyle from Always Sunny. Rounding out the new additions is Pacific Rim actor Clifton Collins, Jr., who will play Lawrence, a criminal with insight into the workings of the park.
Set to air in 2016, Westworld is shaping up to be an interesting addition to HBO's television slate. Coming from J.J. Abrams' Bad Robot production and with Jonathan Nolan at the helm, fans of sci-fi and drama better pay attention.
(Via Deadline)