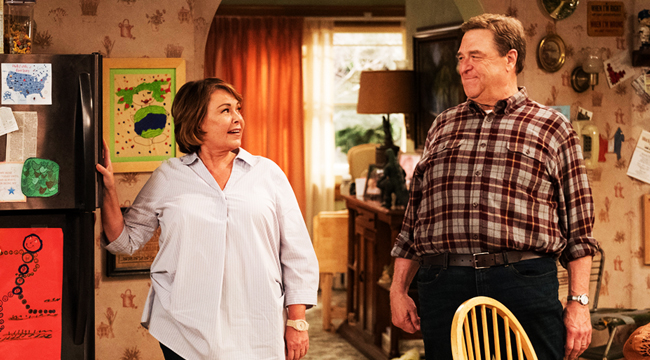 Well, it's official. The Roseanne revival on ABC was an unmitigated success, both critically (read our own Alan Sepinwall's review here) and commercially — as the premiere was a ratings juggernaut that pulled in an incredible 18.1 million viewers. In any case, it seems as though television nostalgia mania isn't about to lose steam anytime soon, with revivals and reboots of Murphy Brown, Clarrisa Explains It All, and Animaniacs already on their way back, among others, and everything from Mad About You to Martin rumored to return on the horizon.
As such, we thought we'd take a look at what other television revivals we'd like to see. Granted, this list isn't necessarily about shows we're necessarily going to see return, but hey, it's fun to speculate anyway.
Married With Children (1986-1997)
The cast of the long-running Fox sitcom has been talking about getting the gang back together since before reboots were even a thing. Most recently, back in 2016 David Faustino (Bud Bundy) said that the only thing holding up a Bud-focused spinoff was a single legal issue, and there hasn't been anything since. With Modern Family probably running its course in the not so distant future, the cast would be more or less available, though.
Friends (1994-2004)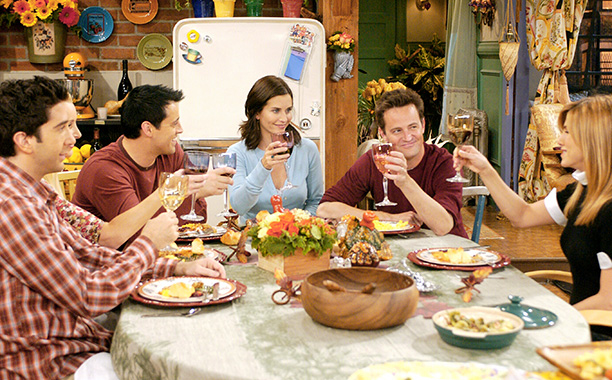 Speaking of shows we're almost definitely never going to see come back… Yes, a Friends reunion has about as much as a chance of happening as Brad and Jen getting back together — since the cast has stated unequivocally, and repeatedly over the years that they have absolutely no intention of doing so. But since people have not stopped screaming their heads off about a reunion since the show went off the air in 2004, it at least deserves a mention.
Fresh Prince of Bel-Air (1990-1996)
Given the fact that the company that owns the rights to Fresh Prince recently filed a handful of trademark applications looking to lock down the rights to "Fresh Princess," it's probably only a matter of time before this happens. But since Will Smith is just a bit busy these days and not all of the original cast are still with us, it's looking to be more of a reboot situation than a proper revival. Or maybe a long-lost offspring of a cousin comes to stay with Carlton? A spunky, screen-obsessed teenage girl, perhaps? It could happen.
That '70s Show (1998-2006)

Bringing back That '70s Show would be a stroke of brilliance because it would not only capitalize off of television reboot nostalgia, but also the current craze of '90s nostalgia. The series finale in 2006 took place on New Year's Eve of 1980, so by the time we'd catch back up with Eric Foreman and the gang, they would all be Generation X'ers in the early 1990s. And it seems like most of the cast would be more or less accessible, save for one casualty of the #MeToo reckoning.
Freaks and Geeks (1999-2000)
Considering Freaks and Geeks took place over the course of the 1980-1981 school year, we'd likely be picking back up on the kids just before of the turn of the century — coincidentally the same time the series aired on NBC. Sadly, a Freaks and Geeks reunion would also be highly unlikely. In addition to how busy most of the cast is, Judd Apatow has stated several times that he's happy with how the show ended — not to mention that the adult lives of a bunch of teenage derelicts might not be something fans would want to revisit.
"I don't know if you really want to know what happened to those people," Apatow said a couple of years back. "I don't think good things happened to a fair amount of them."

King of the Hill (1997-2009)

Mike Judge's animated Texas slice-of-life series hasn't even been off the air for a full decade yet, but the current Silicon Valley showrunner has said he's open to revisiting the Hill family, only on his own terms. Unlike how Bart Simpson has miraculously stayed 10-years-old for nearly 30 years now, Judge would like to see an older version of Bobby.
"It would have to [involve] a passage of time," Judge recently told Rotten Tomatoes. "People have grown up. I think The Simpsons are so iconic just the way they're drawn, you can keep Bart that same age for 60 years. Our characters, it was starting to strain a little bit to have Bobby still be that age for that long."
Golden Girls (1985-1992)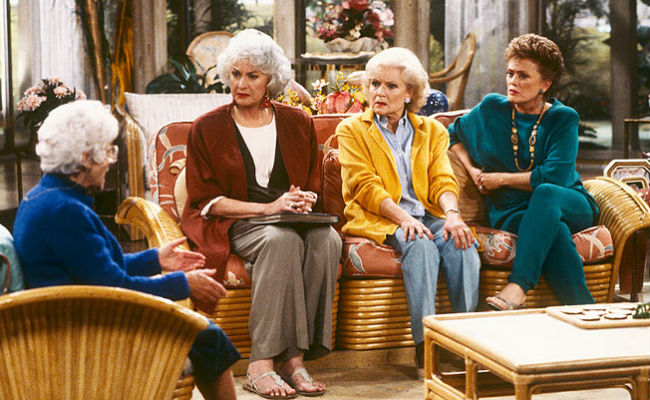 Okay yes, stating the obvious, most of the cast of the Golden Girls have since passed away, save for our saint Betty White who is going to live forever. (Please.) But maybe like a prequel situation would work, like with the ladies all working together in a secretarial pool in the '50s. It would be like Mad Men with more sex jokes and St. Olaf references.
The Drew Carey Show (1995-2004)
The world may not exactly be clamoring for more of the Drew Carey Show, which ran an incredible nine seasons. But given that craft beer is currently having a moment in the United States and Drew was the original home brewer, maybe it would be interesting to see whatever became of the small business he ran out of his garage. Although it's worth pointing out that the FDA would have probably forced him to remove the caffeine from his "Buzz Beer."
Ally McBeal (1997-2002)
Ally McBeal was groundbreaking when it first premiered in the '90s thanks to everything from the surreal running gags it employed to highlight the characters' various neuroses to the fact that the quirky law firm at the center of the series had a gender-neutral office bathroom — if one can even imagine such a thing. But more importantly, it had a stellar cast with great chemistry, including Calista Flockhart, Jane Krakowski, Peter MacNicol, Portia de Rossi, Greg Germann, and Lucy Liu, among others. It would be worth bringing back for those names alone.
Perfect Strangers (1986-1993)

Thanks mostly to The Leftovers, Perfect Strangers — the fish out of water premise series about two mismatched cousins living together in a Chicago apartment — saw a bit of a pop culture status renaissance in 2017. Knowing that there's still interest out there and the main cast has still got a sense of humor about their former roles, it seems to make as much sense as anything else.