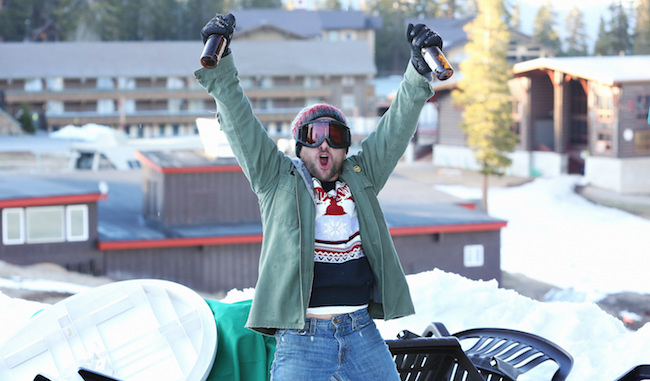 It's Always Sunny in Philadelphia (FXX, 10:00 p.m.) — Charlie tries to master "ski law" in this tribute to ski movies of the 1980s, because what could possibly go wrong when you give these idiots access to ski poles and lift tickets?
The Middle (ABC, 8:00 p.m.) — Brick tries to do sports and Mike needs more help than he thinks while trying to throw a surprise party for Frankie's 50th.
Criminal Minds (CBS, 8:00 p.m.) — You know how you know that Criminal Minds is hip? They know about Uber and Lyft, that's how. Bodies are popping up all over Boston and the gang suspects that a ride-share service might be the link between the victims.
Arrow (The CW, 8:00 p.m.) — Neal McDonough guest stars as Oliver's adversary in the revenge-fueled season four winter premiere.
American Idol (FOX, 8:00 p.m.) — More auditions, coming' yer way.
2 Broke Girls (CBS, 8:00 p.m.) — The girls go full Steve Bartman when they get free tickets to a pro basketball game.
Mysteries of Laura (NBC, 8:00 p.m.) — Self preservation pits Laura in a race against the clock when it turns out that the Michael Dunham murder case doesn't exactly have a red bow on it.