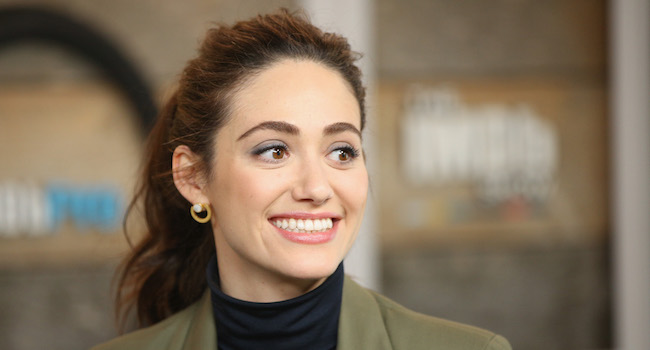 The other day Emmy Rossum announced she's leaving Showtime's Shameless after nine seasons, and you know who's cool with it? Her onscreen father, William H. Macy. Speaking to Entertainment Weekly, the Oscar-nominated actor and David Mamet regular was very cool and very dad about it all.
"I tell you, when you get to season 9 and you think of [whether] to keep going, it's daunting," Macy told EW. "She's young and I think she's made the right choice. She's got another show that she's an executive producer on, so she's going right into something and she wants to branch out.
"I wish her well," he added. "I can't wait to see what she's going to do next."
Since 2011, Shameless has focused on the often wild antics of the Gallagher clan, comprised of a single father (Macy) raising six children in the South Side of Chicago. Rossum has played the eldest child, Fiona, who has often been the responsible one, if not the main bread-winner.
Rossum has also appeared in films such as the 2004 movie version of The Phantom of the Opera, the disaster movie remake Poseidon and A Futile and Stupid Gesture, David Wain's recent film about the halcyon days of the magazine National Lampoon. She's also directed an episode of Animal Kingdom and has a side career as a singer with three albums under her belt.