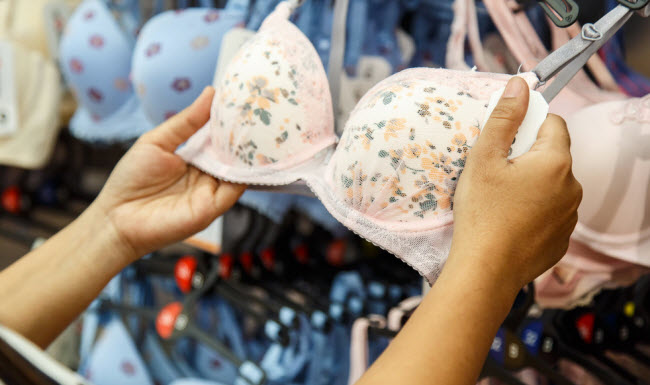 Police are searching for the person(s) responsible for the theft of 150 bras in the last month from a Wilkes-Barre Victoria's Secret. The bras are valued at more than $6,500. According to the store manager, several women were spotted inside the store looking suspicious before an alarm went off.
Crazy thought, but those might be the people you're looking for.
The Citizens' Voice reports that a dozen bras were taken in the latest theft Saturday at the Wyoming Valley Mall.

On Feb. 17, 94 bras were taken from display drawers, and on Feb. 25, 39 bras were stolen.

All told, the A's, B's, C's and D's are valued at nearly $6,500.
To be fair, at least they're not discriminating on bust size. Far too much of that going on in today's world. Beyond that, did you know there was a black market for undergarments? No, really. It's actually a big thing.
Whether they're zebra-striped, leopard-skin or frothy lace and valentine hearts, Victoria's Secret's bras and panties are a hot commodity on the black market, police said, and most of the culprits are professional shoplifting rings who resell the items.
Well then, the more you know.