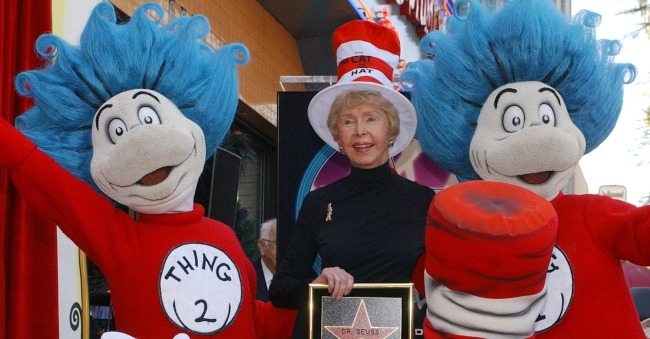 It's been almost 25 years since the death of Theodor Seuss Geisel, aka Dr. Seuss, and his impact is still being felt as parents introduce their kids to classics like "The Cat in the Hat" and "Green Eggs and Ham" while teaching them to read. But now, Seuss' legacy is expected to grow because three previously unpublished books have been found, with the first — "Which Pet Should I Get" — set to hit store shelves on July 28th from Random House. And according to Newsweek, this all stems from a bit of home renovation.
"It was truly a magical moment, and we immediately knew this was more than just a box of sketches," Susan Brandt, the president of licensing and marketing of Dr. Seuss Enterprises, said in a release. Audrey Geisel added that the manuscript wasn't a surprise to her. "Ted always worked on multiple projects and started new things all the time—he was constantly writing and drawing and coming up with ideas for new stories," she said in a statement.
As is the case with all "lost" works, one wonders why these books never saw the light of day when the author was alive, but even if the worst case scenario proves to be true and these books aren't instant classics like "Horton Hears A Who" they will still be Dr. Seuss books, and that can never be a bad thing.
(Source: Newsweek)