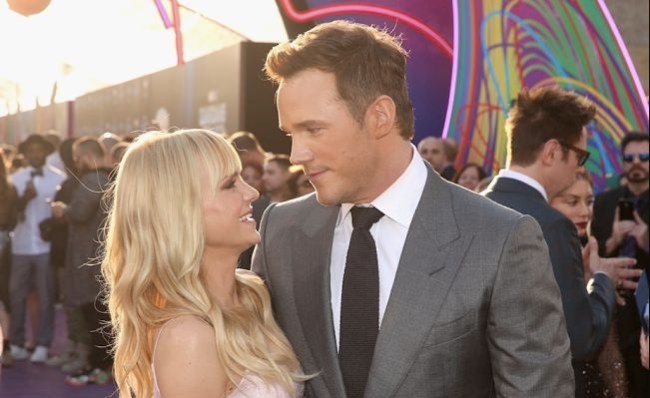 Chris Pratt and Anna Faris are separating after eight years of marriage.
The acting power-couple — he being best known for playing lovable goofball Andy Dwyer on Parks and Recreation, and starring roles in the Guardians of the Galaxy and Jurassic World franchises; and she of Mom, Scary Movie, and The House Bunny fame — announced the split on social media on Sunday.
"Anna and I are sad to announce we are legally separating," Pratt wrote on Facebook (Faris added something similar to Instagram). "We tried hard for a long time, and we're really disappointed. Our son has two parents who love him very much and for his sake we want to keep this situation as private as possible moving forward. We still have love for each other, will always cherish our time together and continue to have the deepest respect for one another."
Pratt and Faris had been together since 2007, when they met on the set of the otherwise forgettable Take Me Home Tonight (it wasn't released until 2011). They got married on July 9, 2009, and had a son, Jack, in 2011.
"Love is dead" is a played-out meme, especially as it relates to celebrities (if love died every time a famous couple broke up, there would be a million hearts walking around like Casey Affleck in A Ghost Story). This breakup, though, is not only surprising, but also surprisingly sad. Pratt and Faris (Paris?) are very charming and likable, and it's hitting a lot of people hard.
(Via Facebook)