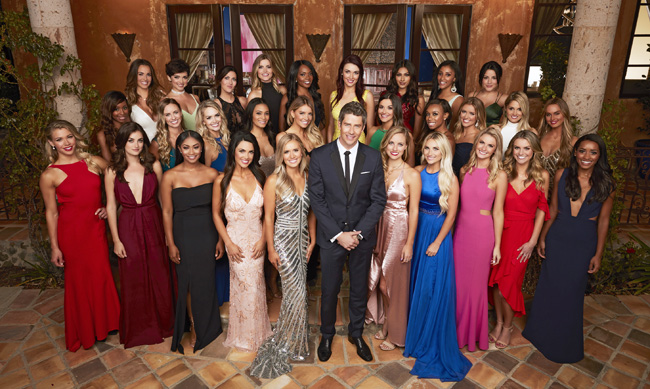 Unless you've been living under a rock this week, you probably heard about the shocking conclusion of this season's The Bachelor which absolutely just rocked Bachelor Nation. But if you have been living under a rock, the long and short of it is this: in 22nd season finale, 36-year-old race car driver Arie Luyendyk Jr. said goodbye to Lauren Burnham and proposed to fan-favorite Becca Kufrin.
In an unprecedented Bachelor twist however, Arie went on to have a change of heart and proceeded to dump poor Becca — while the cameras were rolling, no less — and then went back to Lauren B. and proceeded to propose to her on Tuesday night's "After the Final Rose." Lauren B. accepted the proposal, for reasons I can only chalk up to an incredible lack of self esteem, and now the two will live happily ever after or until he dumps her again in two months.
Suffice to say, fans — who were not exactly thrilled about Arie starring in this season in the first place — were not happy. So unhappy, that when Minnesota Rep. Drew Christensen tweeted a proposal on Monday night to effectively ban Arie from his state, people took him up on it.
So much so, in fact, that the 24-year-old Republican doubled down and said that he would invite Becca to be his guest at next week's Minnesota's State of the State Address for 10,000 tweets, which he quickly succeeded in getting.
And sure enough, on Wednesday evening as promised, Christensen presented his bill to Twitter, which proclaims that the state of Minnesota will adopt a Arie Luyendyk, Jr. zero tolerance policy, should it become law. "It is state policy that every person in the state has a right to live free from the presence of Arie Luyendyk, Jr.," it read.
Becca has yet to respond to her invite, but being that she's going to go on to star in the upcoming season of The Bachelorette, she's probably busy.