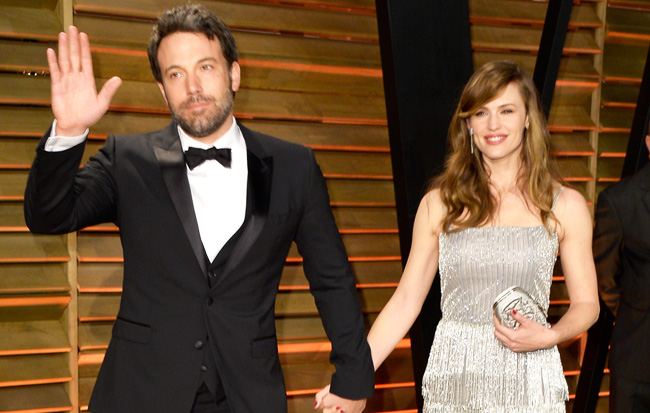 Ben Affleck and Jennifer Garner seem to be putting on a united front since announcing last month that they planned to end their decade-long marriage. Shortly after the announcement, they took a trip to the Bahamas together with their children, and Affleck has since been spending time in Atlanta with his family where Garner is shooting a film, where he was also recently spotted with a puppy and wearing his wedding ring.
The estranged couple don't seem to be acting estranged at all, which is why it shouldn't come as a huge surprise that Page Six is reporting that the pair plan to move back in together when they return to Los Angeles. Well… sort of.
Despite their recent divorce announcement, Garner and Affleck have insisted they will live on the same property in the Pacific Palisades once they return home, but not in the same house, as they continue to co-parent their kids.

The pair are currently renovating the 8,800-square-foot home they purchased for $17.5 million in 2009, but sources tell us the separated Hollywood couple "don't want to live in a construction zone." Pictures emerged in June of an additional structure being built near their home, which was assumed would be a "man cave" where Affleck would live to be close to their kids.
It's sounding to me like Ben Affleck really, really doesn't want this divorce. Normally, I would say living on the same property with your ex is literally the worst idea ever — like, a "When are you gonna make it back to Haiti?" idea — but maybe these two crazy kids will end up reconciling and love won't be dead, after all.
(Via Page Six)