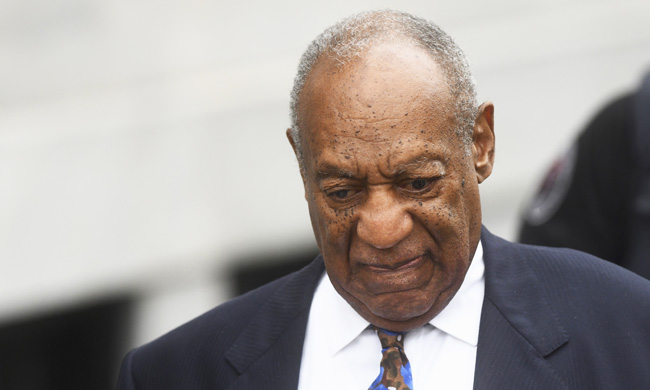 Disgraced "America's dad" Bill Cosby was led away in handcuffs on Tuesday afternoon, when he as sentenced to 3 to 10 years of "total confinement" in prison after having been found guilty on all counts for the 2004 drugging and sexual assault of former Temple employee Andrea Constand back in April. Judge Steven O'Neill declared Cosby a "sexually violent predator" when handing down the punishment and denied the former actor and comedian bail pending any appeals.
The sentencing would seem to close the chapter on decades of sexual assault allegations made against Cosby by 60 total women dating back all the way in the mid 1960s, and hopefully provide closure to his victims. Although some were hoping for a harsher sentence, Cosby receiving prison time is still arguably seen as a victory of the #MeToo movement, not to mention that at 81 years of age, it's entirely possible that Cosby may never see life outside of a federal corrections institution again.
To sum up the general feeling in the courtroom, one woman in the courtroom was seen pumping her fist into the air and whispering a triumphant, "Yessss!" when Judge O'Neill delivered the ruling. Likewise, one thing for sure is that people had a lot of thoughts and opinions (and more than a few jokes, even in this serious situation) about Cosby's sentencing on Twitter.
Others made pointed observations comparing Cosby's conviction to, uh, other current events.
One way or another, the ruling — in addition to the recent criminal charges brought against Harvey Weinstein — sends a clear message to would-be Hollywood predators that their days of assaulting and harassing women are over.