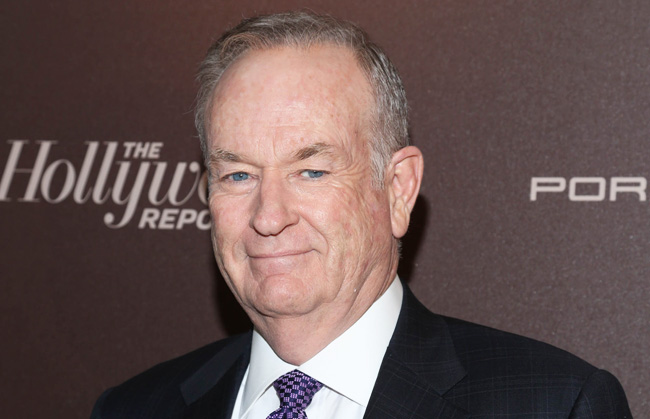 When it comes to "famous dudes women throw themselves at in public," one name that wouldn't normally come to mind is Bill O'Reilly, but that's what Page Six is claiming happened last Saturday night. O'Reilly was reportedly having some bro time at the Hamptons hot spot Surf Lodge when he was noticed by some hot women also in attendance, who apparently have a thing for falafel (I'm so sorry).
We're told there was "a horde of women — a tall leggy brunette, and a lot of blondes, just a gaggle of women, all different kinds, mostly in dresses" lined up to meet the "Killing Lincoln" author, and "lots of women taking pictures." But O'Reilly played it cool.

The source continued, "Bill just seemed kind of blasé, like he wasn't really interested in all the attention, but was doing it to amuse his friends. You could tell they were getting a kick out of it."
A gaggle of hotties. Bill O'Reilly. And remember, ladies, he's single!
(Via Page Six)