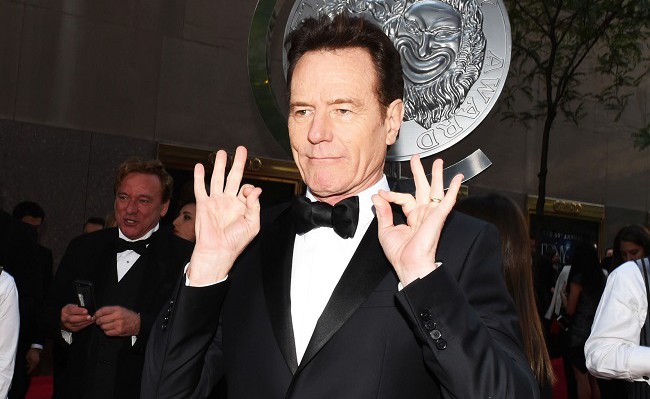 Before that headline bothers you too much, let me promise that while Bryan Cranston did indeed call Donald Trump's "unconventional" presidential campaign style "refreshing," the conversation that took place between Cranston, Chris Hardwick, and the rest of the Nerdist podcast crew ends differently than you might think. Yes, Cranston talked about Breaking Bad on the episode and discussed his career as an actor, but then Hardwick brought up his desire to do something about the history of bowling, and that's when Cranston brought up Trump, says the Hollywood Reporter.
Cranston said in reply to the pitch, "Maybe when President Trump is inaugurated."

…

"I actually like his candor," Cranston said before imitating the former Apprentice star: "'You're an idiot. I'm a winner, you're a loser.'"

"There's something so refreshing about shaking up that world that is all about being handled, and here comes this loose cannon who has terrible ideas and would be a horrible president, but there's something great about his 'I-don't-give-a-s—' attitude that really kind of keeps others honest," Cranston said. "I think it's a surprise benefit to the country, actually."
Oh, no. Say it ain't so, Bryan Cranston! Can an actor this brilliant really support a circus clown like Trump? Is he playing us? What would Heisenberg think of this? What else did he have to say about Donald Trump?
"I hope he stays in for a long, long time. And just collapses that whole tent of his."
Oh, good. Awesome. Because, man alive, I think we're all counting down the days and hoarding popcorn until the inevitable Trump implosion finally occurs and we can return to politics as usual. Which isn't much better, but at least it doesn't look like a bad reality show stunt.
(via the Hollywood Reporter)