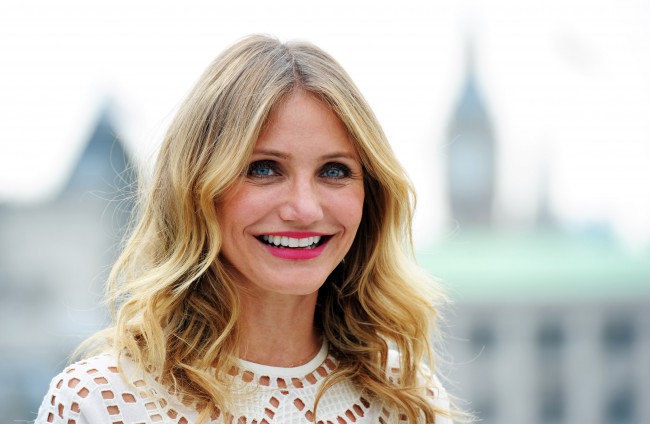 It looks like Cameron Diaz is finally taking that long, slow walk down the aisle to fiance Benji Madden. The couple, who've been engaged for all of about a month, are reportedly saying, "I do" tonight in a private ceremony that will probably take place at the actress's Beverly Hills home.
According to US Weekly, an insider revealed the twosome held their rehearsal dinner just yesterday, with a small intimate gathering of close friends and family and today vans, florists, large white tents and more suspicious wedding materials were spotted in the gated community Diaz calls home. The couple, who met thanks to Madden's match-making sister-in-law Nicole Richie, have been dating for about a year now and just got engaged on Dec. 19.
Thanks to their quickie engagement — and the fact that Diaz has been pretty apathetic about the whole marriage thing for a while now — those baby rumors should already be brewing and the internet will probably have the Sex Tape star pregnant with twins in another month or two, but for now, we'll chalk this happy occasion up to true love and wish everyone well.