This video reflects every model's worst nightmare (besides being dumped by Leonardo DiCaprio). New York Fashion Week is riding high, but the Givenchy runway show did not go off as planned for Candice Swanepoel. Her black lace dress and fringed booties — so popular with the stylish set — received a special, unintended highlight. The Victoria's Secret Angel, who is also a Givenchy spokesperson, went down hard during a Friday show. Falling in New York is a particularly rough gig. If this happened in Paris or Milan, the reaction may not have been as far-reaching. Besides, one could always use the lovely Parisian wine as an excuse. In New York, poor Candice couldn't even take advantage of the city's finest, calorific offerings before strutting the runway.
However, Candice is clearly a pro and wasn't about to let a little spill ruin her experience at doing what she does best. The odd thing about this fall is that Candice didn't fall when you'd suspect she would have. She ascended and descended some cruel makeshift stairs, took a few steps, and then took a spill. As she stands up, you can see a different model, Pooja Mor, taking a tumble on the stairs themselves. Male audience members and security officers all hopped at the chance to help Candice to her feet.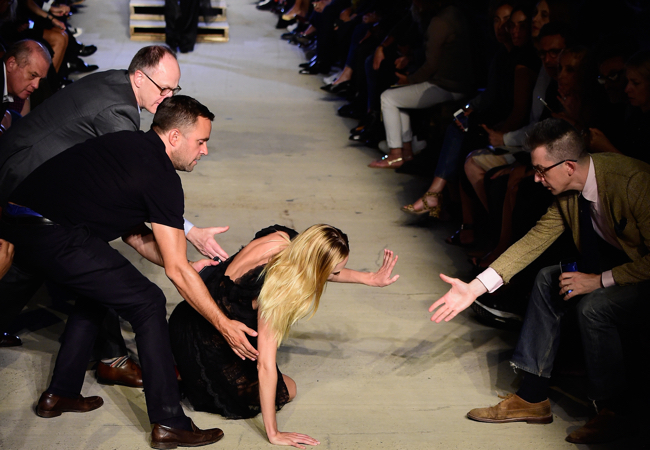 Candice was fine. She waved away the attending hands and hopped up like nothing happened. She absolutely knew this moment would be immortalized for the entirety of the internet.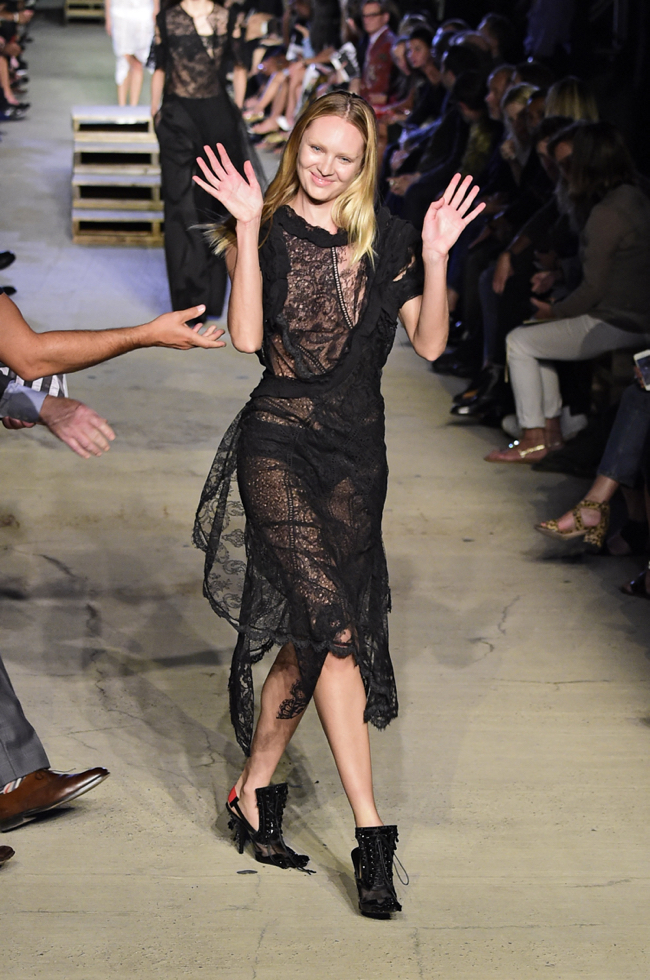 Candice should rest assured that she is not alone. Here's a compilation of runway falls because someone out there took the time to splice this footage together. What a world we live in.
Later on, Candice Instagrammed her injuries, which left her with bloodied knees but "mostly a bruised ego."