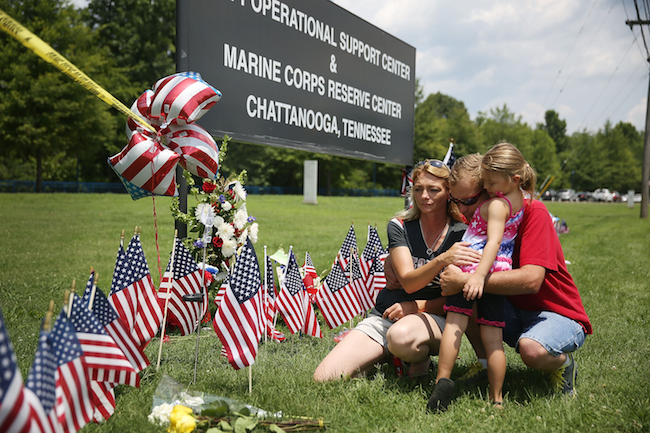 A naval officer died early Saturday morning from wounds sustained in the Chattanooga, Tennessee shooting that previously claimed the lives of four marines on Thursday.
Randall Smith was a naval petty officer who worked as a logistics specialist. Family members say he was wounded after warning people of the gunman Mohammad Youssuf Abdulazeez's presence at the Navy Operational Support Center:
Smith saw the shooter and warned people around him, according to family members. But he was unable to get away. Smith was shot in the liver, colon and stomach, said his grandmother, Linda Wallace.
Authorities have seized four guns associated with Abdulazeez, and are still investigating a possible motive. Mourners gathered in Chattanooga for a prayer service on Friday, and a Texas Roadhouse photo of a table dedicated to the marines who died on Thursday has been making the social media rounds.
(Via CNN)