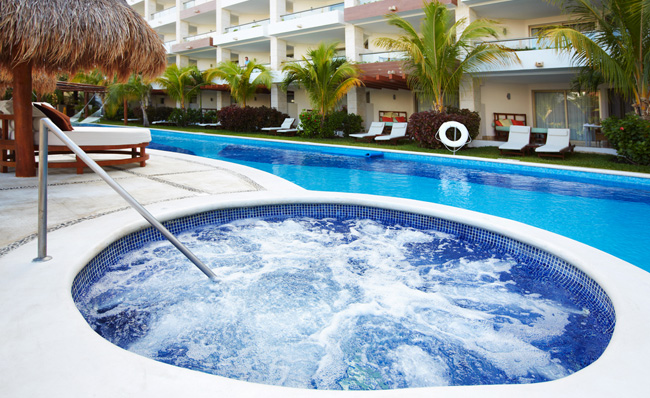 A freak accident claimed the life of a 63-year-old woman and 67-year-old man who were in Mexico for their 35-year-old daughter's destination wedding earlier this week. Charles and Dorothy McKenzie were tragically found by their daughter Tuesday morning in their hot tub at the Playa del Carmen resort they had been staying at, just two days before the wedding was to take place.
Although it was initially suspected that the couple had been electrocuted due to a malfunction in the tub, an autopsy later determined the two had been having… relations when McKenzie suddenly suffered a heart attack, smothering his wife — who was described as having been a slender woman — underneath him. Dorothy's cause of death was found to have been asphyxiation by submersion.
It's unknown whether or not the wedding will continue as planned, however, a spokesman for the Playacar Palace hotel where the family was staying released a statement as to how the family of the deceased is holding up.
"We are treating them as our own family," he said, noting that staff were helping the Canadians deal with local authorities. "All the group is very calm, in the best way they can be."
I can't imagine finding your parents like that, much less two days before your own wedding. The whole thing is very sad, indeed.
(The Star via Daily Mail)