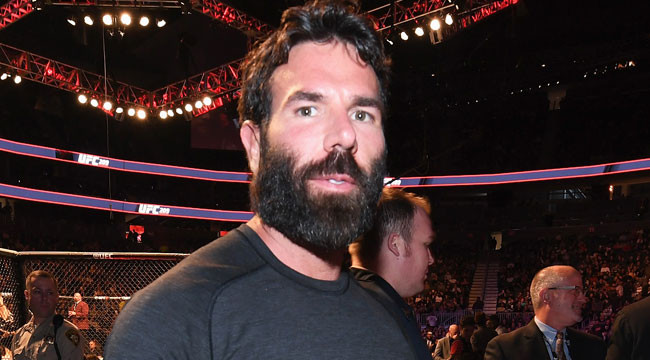 Dan Bilzerian, who has styled himself as "Instagram's Biggest Playboy" since 2015, purportedly makes much of his cash as a professional Las Vegas gambler. As such, it wasn't out of the realm of possibility that he would be on the strip when the deadliest mass shooting broke out on Sunday night. When all was said and done, Stephen Paddock shot and killed at least 58 people with another 515 injured by gunfire and the resulting stampede. Indeed, Bilzerian found himself caught in the chaos but escaped without injury.
Bilzerian filmed himself fleeing on foot as shots rang out at the Mandalay Bay resort. In the below video — which arrives with a language warning — he can be seen telling the camera, "A girl just got shot in the f*cking head!" He also reacted to how "crazy" it was to witness the surreal scene.
Although the investigation into the massacre has only just begun, Paddock was located by law enforcement in his hotel room along with at least 10 rifles. Authorities have executed a warrant on his home within a retirement community in Mesquite, Nevada, and as of now, there are many more questions than answers surrounding this senseless tragedy.
We will, of course, continue to update the situation as further developments unfold.