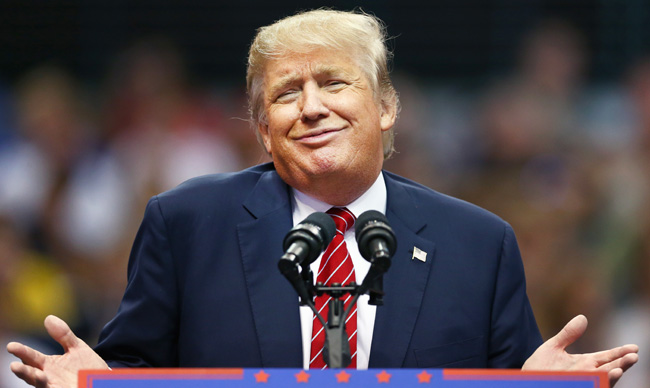 Dictionary.com has announced its 2017 Word of the Year, and it is … drum roll please … "complicit!" Defined as "choosing to be involved in an illegal or questionable act, especially with others; having partnership or involvement in wrongdoing," the website says complicit is, "put simply, it means being, at some level, responsible for something . . . even if indirectly."
Given the first year of Trump's presidency, that is certainly a word to sum up 2017, although Dictionary.com cites several factors in choosing the word. First and foremost, the search for the word spiked on March 12, when Saturday Night Live aired a sketch featuring Scarlett Johansson as Ivanka Trump in a fake commercial for a fragrance called "complicit." Searches spiked again after Ivanka's sit down with Gayle King on CBS This Morning the following month, although the word is also identified with climate change denial, all of the sexual assault allegations to have come out this year, the events that took place in Charlottesville and Trump's response, and of course, the ongoing Russian collusion scandal, among other factors.
The website announced the Word of the Year on Twitter Monday morning, first teasing that they were going with the now infamous "covfefe."
Naturally, people had strong reactions to the dig mostly at Trump's expense, and sounded off on Twitter accordingly.
With any luck, perhaps the 2018 Word of the Year will be "impeachment."
(Via Dictionary.com)