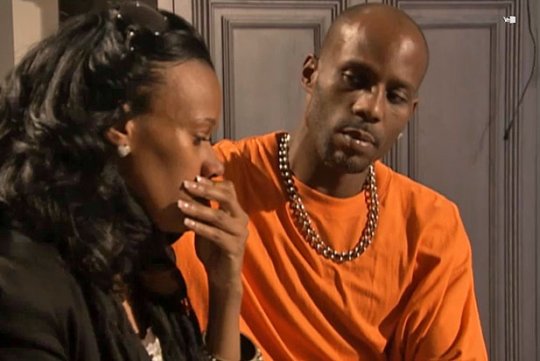 Twelve years since its release, legendary rapper DMX has finally figured out what "these b*tches really want from a n*gga." In an interview with website Global Grind, the unrivaled rapper shares some much needed tips on how to keep your lady happy.
They want you to f*ck them well, spend some time with them, and lie when you can get away with it. It might sound like some bullsh*t, but b*tches really want you to lie to them, as long as you can get away with the lie. They say they want the truth, but when they hear the truth, they like, "Oh My God! I wish I didn't know." So let me do what's best for the situation and lie.
X also stopped by Power 105's The Breakfast Club this morning to speak on his seventh studio album "Undisputed." However, when asked his opinion on Drake executive producing Aaliyah's posthumous album without any input from Missy or Timbo, The Dark Man doesn't mince any words regarding his feelings for the Champagne Papi.
Disrespectful. It's disrespectful. Like, that don't even make sense. See, that's what I'm sayin.' You can't do sh*t like that. That's like wrong, man. That's like, man. I wish it was like maybe 7 years ago. Well, maybe like 10 years ago, where you know, catch a n*gga in the elevator and beat 'em up. You know what I'm sayin'? You let 'em know 'it's real, son!" You can't just walk around doing sh*t.
H/T: RTNY