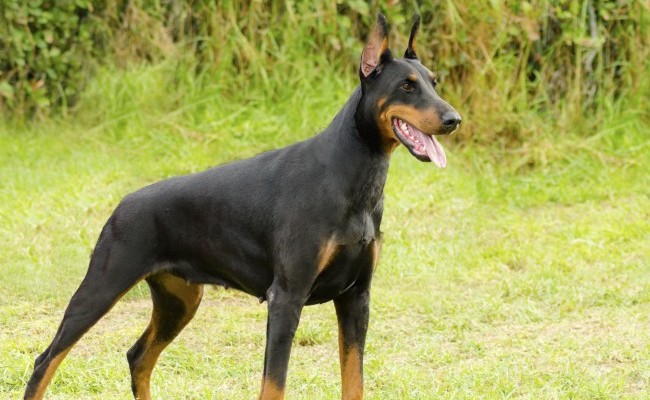 A male Doberman Pinscher owned by a family in the Indian village of Sebekapur died from the wounds it sustained while protecting the entrance to the house, according to the Deccan Chronicle.
"I'm shocked. He has made the supreme sacrifice for me and my family. I will remember him till our death. I pray God – May his soul rest in peace," said Dibakar Raita, who lives with seven other members of his family in their house. Their village sits atop a foothill in the district of Gajapati, which is a region that is currently in the middle of their monsoon season.
The snakes could have been driven to higher, drier ground, which is something that Dibakar's house provides, and having just one of these venomous snakes in your house presents a serious danger, let alone four. According to Cobras.org, this type of snake has the ability to inject enough venom to kill an elephant with just a single bite.
This brave dog's devotion to his family was clear. After several hours of fighting and suffering multiple bites by the snakes, he had killed all four Cobras before they ever had the chance to enter the house. The damage to this victorious canine was done however, and shortly afterwards he succumbed to the venom (Warning: the image is graphic.)
News of this true showing of bravery inspired people by the hundreds, who came from around the area to lay wreaths and pay their respects for the slain dog. The Chronicle reports that he was finally laid to rest after being given a full funeral procession — a final farewell that this hero most certainly deserved.
(Via Mashable)