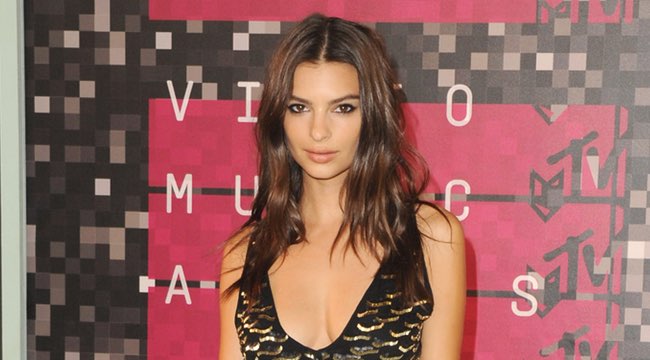 Emily Ratajkowski recently got political (more on that in a few moments) and also features in the new issue of Love Magazine. The publication forecasted their issue with a smoldering new video of Emily dancing for Advent. The video doesn't really have a Christmasy feel, but does it matter? Emily gamely dances in a sultry way, and she does so in slo-mo. The effect is sexy but much classier than the "Blurred Lines" video, which Emily has decided is "the bane of my existence." It's hard to blame her for feeling that way.
Although Emily may be tired of a certain bass line (the song was everywhere for an entire summer), Emily is still perfectly cool with her saucy image. She lightened the load for those who looked at her hacked photos and said no one should feel guilty for peeking at them. She's not wild about the pictures' release, but once the photos were out there, Emily was fine with people looking. And she's game with dancing for Advent magazine in a sexy way. This video is a fun way to ring in the holiday season, especially if one isn't wild about holiday decor. Instead, you're getting Emily Ratajkowski feeling the burn in a solo way.
About a week ago, Emily officially threw her hat behind Bernie Sanders. So, she's also feeling the Bern, which is still the worst pun in the world.