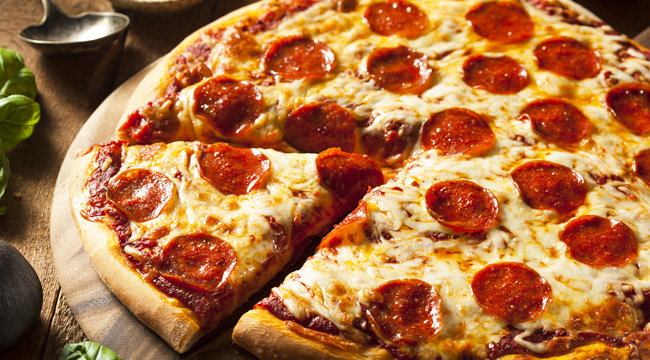 No one can ever say a bad word about pizza. Woody Allen proved that and nearly ruined the sentiment all those years ago, but not quite. Because nothing can destroy the very essence of pizza, even the really crappy variety. Whether one's running on an empty stomach or already moderately sated, it's a tough task to say no to pizza. That's the precise reason why most people on a diet consider this saucy, cheesy ambrosia to be the ultimate cheat food. Did you ever burn your tongue while eagerly digging into a slice before its time? Well, you're not alone, and you probably thanked it for the memory. Pizza may even save your life someday.
So, it's refreshing — from a pizza admirer's standpoint — to see one dude who has his priorities straight. This video, which is actually a few weeks old by now, is making the newly viral rounds for a damn good reason. As a brawl erupted around him, he continued to lounge on the floor of a restaurant and enjoy his slice. The man would not stop eating, and nothing could deter him. One lady started to lose her top during the fight, and nope. Pizza was still more important. And the ladies love him. Autumn Collins posted this video with a shout out to her "soulmate."

Collins wasn't joking. If anyone has information about the infamous pizza-brawl guy, you'd best toss her a reply on Twitter.