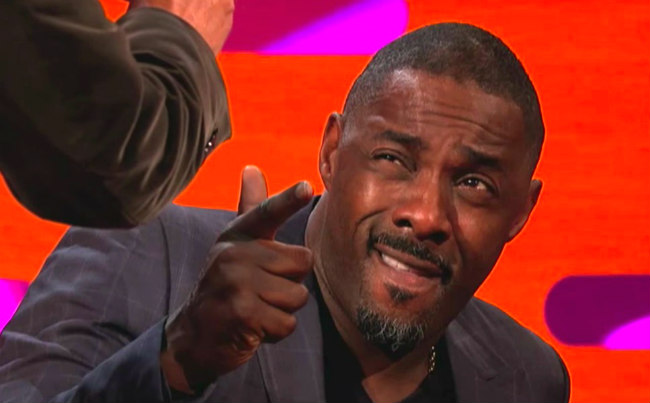 It's maybe not on the level of, oh, the 2016 presidential election, but Blake Shelton being named Sexiest Man Alive in 2017 is one of the great upsets of the 21st century. Does People not know Oscar Isaac exists? The publication will never be able to undo the damage of handing the Hot Guy crown to The Voice judge (where were you when the denim riots broke out in the streets?), but at least it course-corrected by naming Idris Elba the new Sexiest Man Alive.
The actor, who's currently filming Hobbs and Shaw (but not the next James Bond movie), showed off the goods on Monday's The Tonight Show with a series of smoldering poses. He also told People that when he was informed about his new title, "I was like, 'Come on, no way. Really?' Looked in the mirror, I checked myself out. I was like, 'Yeah, you are kind of sexy today.' But to be honest, it was just a nice feeling. It was a nice surprise, an ego boost for sure."
But rather than bask in the same glowing admiration that once shined on Harry Hamlin and, uh, Nick Nolte, Elba used his sexy platform for good. "Who'd have thought it! Thank you @people & all the fans for naming me #SexiestManAlive," The Wire star tweeted. "I'm honoured & thankful. What's even more important is your vote in the midterm elections. Your vote can make a difference!"
Elba is only the second person-of-color to be named Sexiest Man Alive, after Dwayne "The Rock" Johnson and Denzel Washington.
(Via People)