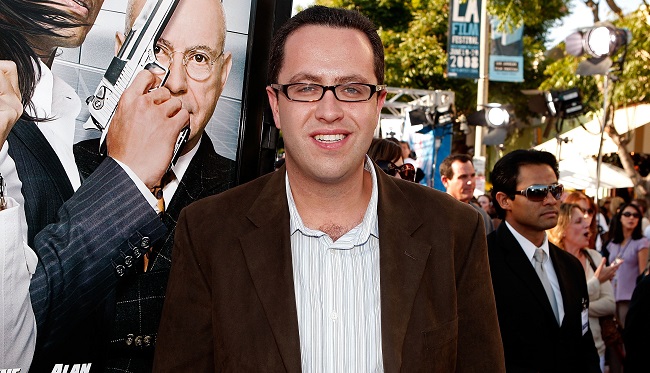 In what should come as little surprise, former Subway spokesperson Jared Fogle's wife, Katie Fogle, is seeking to immediately terminate their marriage in the wake of his impending plea deal for child pornography charges and engaging in paid sex with minors. Unless, of course, like me, you were surprised to find out he was married in the first place because someone married that guy? (And, according to Wikipedia, it wasn't even his first marriage.)
Katie and Jared have been married since 2010 and have two children together. On Wednesday, she released a statement asking for privacy during this difficult time:
"Obviously, I am extremely shocked and disappointed by the recent developments involving Jared. I am in the process of seeking a dissolution of the marriage," Katie said in a statement issued to the media through her attorney. "My focus is exclusively on the well-being of my children. Neither I nor my family will have any further comment on the matter. I appreciate respect for my family's privacy during this difficult time."
Woof. It would have been hard enough growing up as kids of "the Subway guy" even before all of this happened. I don't know how much Fogle is worth, but, after legal fees and paying restitution to all of his victims, hopefully there will at least be enough money leftover for his estranged family to live comfortably.
(Via TheWrap)