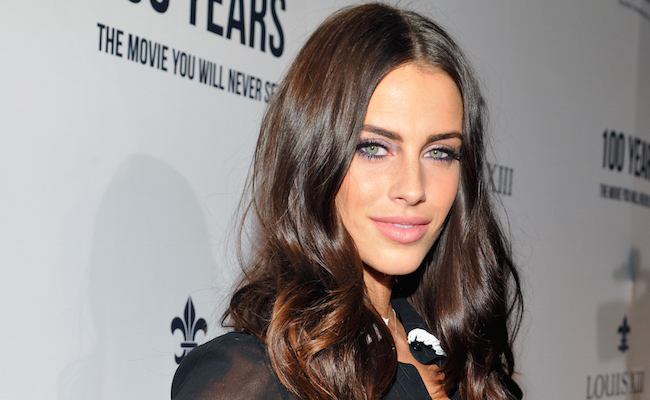 Is Jon Lovitz engaged to Jessica Lowndes? This is a question that we and the rest of the internet asked this morning, because why not, I guess? The Instagrams were too weird to ignore.
Like this one:
That would be enough to make me break up with my 27-year-old girlfriend, if I were Jon Lovitz. But that's okay, because it was all a dream… or an April Fools' Day joke, as this more recent Instagram from Lowndes confirms.
The Instagram gives us a hint as to what this is all for. Lowndes is apparently a singer (and used to act on the 90210 reboot), and Lovitz is in her latest music video.
Confirmed by this:
In the interest of thorough and accurate blogging, I have now watched an entire Jessica Lowndes music video. Her song is called "Deja Vu," and it's basically just Lowndes doing her best Lana Del Rey impression over a generic EDM beat. From what I can tell, the video is about the breakdown of a once loving relationship. To be fair, though, I was distracted by the inexplicable pop up facts that say stuff like, "Not the pearl necklace JON was dreaming about."
See for yourself:
[protected-iframe id="b6b96ae58247d52927432c86e4601949-60970621-6788283″ info="https://cache.vevo.com/assets/html/embed.html?video=QMGR31619514&autoplay=0″ width="650″ height="390″ frameborder="0″ allowfullscreen=""]
Anyway, great video, great viral marketing campaign. Someone get Jessica Lowndes a job.