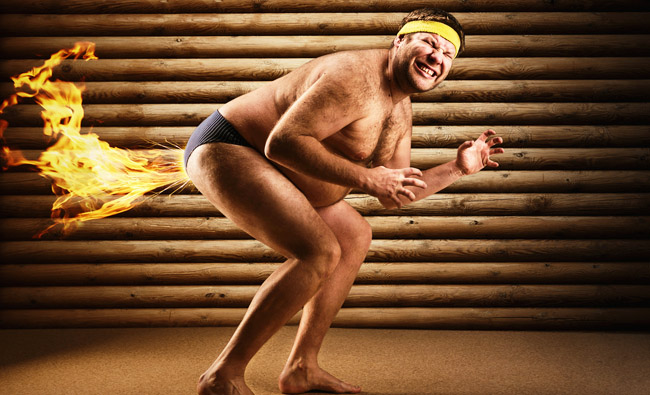 How drunk do you have to be to get into a fight over a fart, of all things? And not just with a husband or wife (because let's face it, farts have been the cause of marital turmoil on many an occasion), but with a stranger at a bar? That's right, folks. We've got ourselves a good old fashioned Florida fart brawl on our hands!
The Smoking Gun (the internet's premiere destination for all things fart brawl related) reports that a 55-year-old woman, Sandra Lee Stoner, was drinking with her 53-year-old boyfriend, Richard McBride, at Sloppy Joe's bar in Key West when an argument broke out with another unknown couple.
Presented without further commentary, here is the actual verbiage from the Key West Police Department incident report:
They were drinking at the bar with friends when an argument broke out with another couple. Stoner said the argument was over a "fart" and it escalated into a physical altercation. Stoner said that an unknown white male (SUSPECT), struck McBride in the face during the altercation. Stoner said after the punch McBride defended himself and the fight broke out between them. Stoner said during the fight McBride dislocated his shoulder.
McBride declined to press charges at the scene and it was noted that both he and his good lady friend had "a strong odor of alcoholic beverages on their person and bloodshot eyes." Details are still thin about the fart that started the brawl, or if this was even possibly a crop dusting-based incident.
Please fart responsibly, people.
(Via The Smoking Gun)