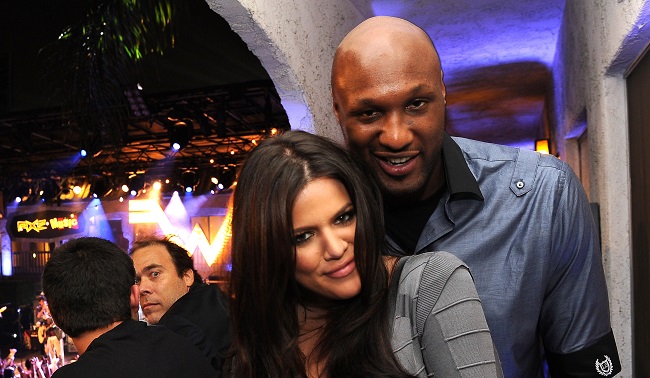 It's been one week since Lamar Odom was found unconscious at a Las Vegas brothel, and his estranged wife Khloe Kardashian has apparently not left his side. She hasn't spoken out publicly on her own (the family released a statement) until today, when she issued this statement on her website:
"The past week has been incredibly difficult. I am so thankful to family, friends, and fans, who have sent nothing but prayers and well wishes to Lamar. I also want to take a moment to thank everyone at Sunrise Hospital, including the amazing doctors and nurses for their kindness and diligent work. Under their amazing care, incredible strides have been made. You can never be prepared for an experience like this, but without the outpouring of love and endless prayers that Lamar has received and the strength I was given from my loved ones, it would have been difficult to endure. Thank you for your continued support. God is great!!!"
News broke yesterday that Odom had recovered enough to leave the hospital and return to Los Angeles to begin physical therapy, but those following his progress said that the former LA Laker has been on kidney dialysis and might need a transplant. But considering how dire the outcome was just a few days ago, this is definitely some great news for Odom's loved ones.
Previously, Kardashian had issued a statement concerning the owner of the brothel, saying that he was asked to be sensitive, which he wasn't, because some people would rather be on TV. Here's to hoping that more good news follows.
Source: Us Weekly