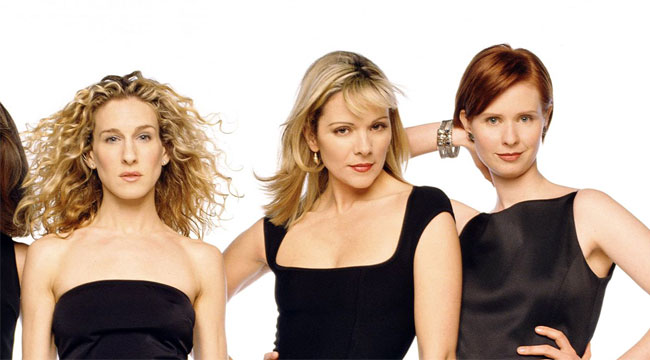 The bad blood between former Sex and the City co-stars Kim Cattrall and Sarah Jessica Parker came to a boil this weekend over publicly issued condolences that Parker expressed over the death of Cattrall's brother, Chris Cattrall. In short, Cattrall accused Parker of "exploiting our tragedy in order to restore your 'nice girl' persona," and she made it clear to Parker that "[y]ou are not my friend," and "I don't need your love or support at this tragic time." Well, folks are starting to notice that Cattrall issued a very different response to condolences from Cynthia Nixon, and this only shines more light upon the friction between Cattrall and Parker.
From the looks of things, Nixon took a break from churning up speculation that she might run for New York governor and privately phoned her friend to express support. And in a reply to Cattrall's own Instagram post, she warmly thanked Nixon while tagging her Instahandle.
"Cynthia, hearing your voice meant so much to me. Thank you for reaching out. Love Kim," wrote Cattrall about a week ago. Indeed, Cattrall wished "love" to Nixon days before Parker tried to send the same, and Cattrall rebuked her efforts in a very public manner (while accusing Parker of exploitation). Yes, this is going to sting … but hey, at least folks now know for sure that there will never be a third SATC movie.