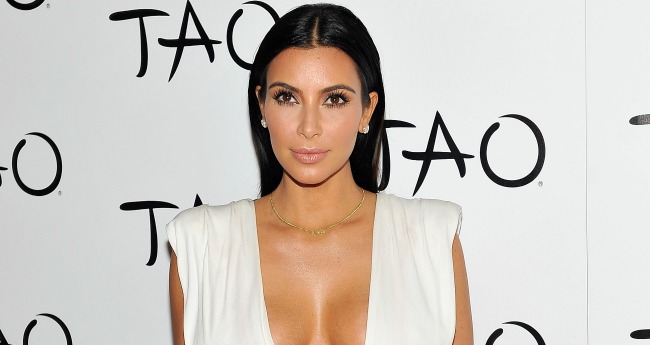 In her third (or have there been more?) attempt to the break the internet, Kim Kardashian has posted yet another nude selfie, this time with "Blurred Lines" and Zac Efron-EDM movie star Emily Ratajkowski.
Are you even reading this? You just want to see the tweet with said selfie, don't you?
Okay, here:
Hmm, that's disappointing. They're obviously wearing bandeau tops.
Anyway, one can read this as a reference to her attempt to break the internet earlier this month, when Kim K posted a solo naked bathroom selfie with the caption, "When you're like I have nothing to wear LOL." This clever follow up not only features basically the same caption, but Kardashian and Ratajkowski flipping the bird. This is probably directed at Bette Midler et. al. for calling out how often Kim poses nude. And to be fair, this definitely gets the point across more succinctly then writing a feminist essay, with lines like, "I hardly drink, I've never committed a crime — and yet I'm a bad role model for being proud of my body?" (Not like she doesn't have a point, I guess.)
What's Ratajkowski's reason? Maybe to tell everyone who keeps talking about "Blurred Lines" to stfu? It's probably not directed toward people who look at her hacked photos.