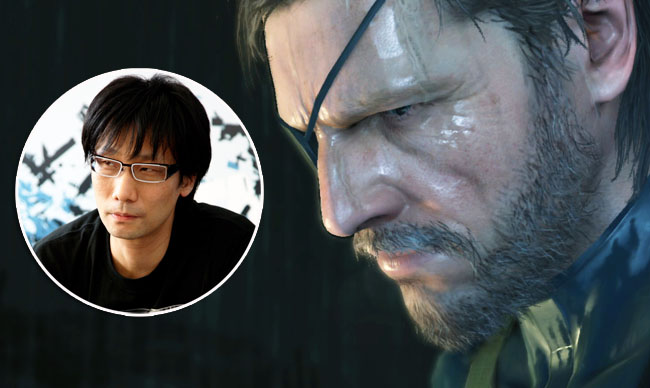 It would seem that the roller-coaster ride being shared between Hideo Kojima and his estranged employers at Konami isn't quite over yet. Kojima was expected to make an appearance at The Video Game Awards earlier, likely accepting an award for Metal Gear Solid V. This obviously didn't happen, thanks to a little intervention by Konami's lawyers. Video Game Awards host Geoff Keighley announced the bad news during the show, followed by a loud chorus of boos.
"Mr. Kojima had every intention of being with us tonight, but unfortunately he was informed by a lawyer representing Konami just recently that he would not be allowed to travel to tonight's award ceremony to accept any awards. He's still under an employment contract and it's disappointing."
Metal Gear voice actor and Hollywood tree lover Kiefer Sutherland accepted the award on Kojima's behalf, highlighting the reality of the Kojima situation. According to Kotaku, the director has a non-compete with the company through the end of the year. They also added that a Konami rep accepted another award for Metal Gear at Sony's Playstation awards on Wednesday night.
It certainly shouldn't be a surprise at this point, but it is bittersweet. Metal Gear is a fantastic game that deserves all the praise and Kojima deserves to enjoy that praise.
Now Watch: What Can We Learn From 'Batman V Superman' From 'Man Of Steel'?