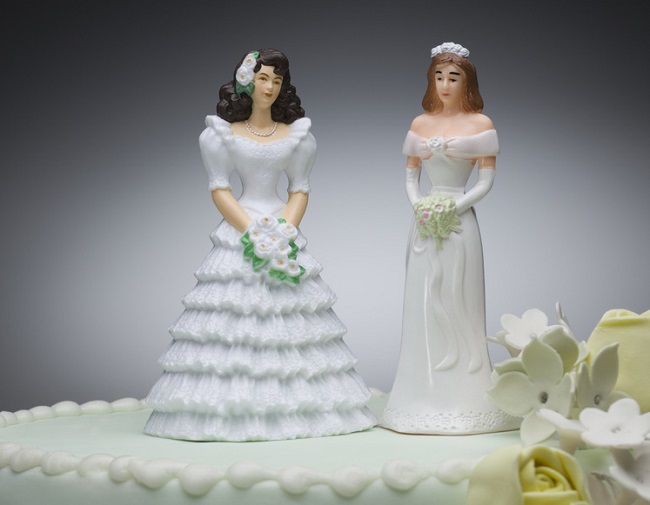 Oregon bakery Sweet Cakes by Melissa made headlines by refusing to make a wedding cake for a lesbian couple back in 2013 and now, they're going to have to pay for discriminating against the couple. The state's bureau of labor and industries ruled that Aaron and Melissa Klein will have to pay $135,000 in damages for refusing to bake a wedding cake for Laurel and Rachel Bowman-Cryer, citing a 2007 state law that protects the rights of the LGBT community to receive service in public places including private businesses. The only exception to that rule is religious institutions and alas, a bakery operated by people who happen to be religious does not count as an actual church.
Brad Avakian, Oregon's labor commissioner, said in his final ruling that "This case is not about a wedding cake or a marriage. It is about a business's refusal to serve someone because of their sexual orientation. Under Oregon law, that is illegal." The Guardian notes that an administrative law judge ruled similarly back in April, so pretty much every state agency is working against the Kleins, who have the option to appeal the decision.
Or they could just choose to be nice people and make cakes for weddings and mind their own damn business and make money in the meantime, but hey, that's just a suggestion.
(via The Guardian)