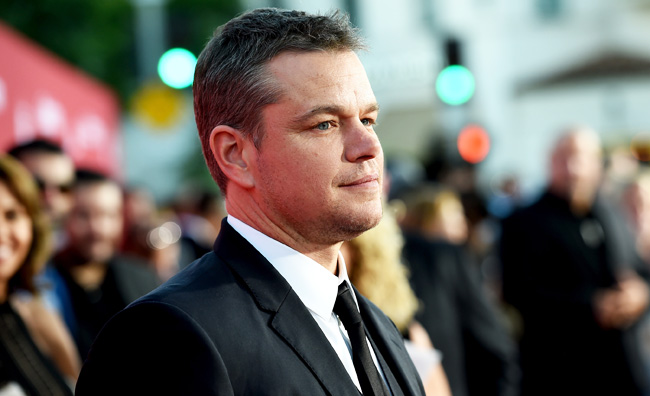 Last week Matt Damon raised eyebrows when, during a sit down with Peter Travers, he remarked on the flood of sexual misconduct allegations that was triggered earlier this year with the ousting of Harvey Weinstein. Unfortunately Damon didn't do himself any favors by commenting that he believed there was a "spectrum of behavior," and that "patting someone on the butt and rape or child molestation" shouldn't be equated.
While you can understand the point he was trying to make, the full scope of his remarks came off as spectacularly tone deaf, and he was later called out by #MeToo advocate Alyssa Milano and actress Minnie Driver. The backlash should have been a teachable moment, however Damon only made things worse in a new interview with Business Insider. Basically, Damon thinks we should be congratulating the men who don't use their positions of power to prey on women. Why Matt, why?
"We're in this watershed moment, and it's great, but I think one thing that's not being talked about is there are a whole s—load of guys — the preponderance of men I've worked with — who don't do this kind of thing and whose lives aren't going to be affected," Damon told Business Insider while promoting his new movie, "Downsizing," opening in theaters Friday.

"If I have to sign a sexual-harassment thing, I don't care, I'll sign it," he said. "I would have signed it before. I don't do that, and most of the people I know don't do that."
Astonishingly, Damon managed to cram his foot even further down his throat when asked whether or not he would back out of a movie if someone involved had been accused of sexual misconduct, and he responded that he would have to approach on "a case-by-case basis." Woof.
So that didn't go over so great, all things considered, if the reaction from Twitter was any indication:
So in a nutshell: For the love of everything holy, please, Matt Damon. Just. Stop. Talking.
(Via Business Insider)