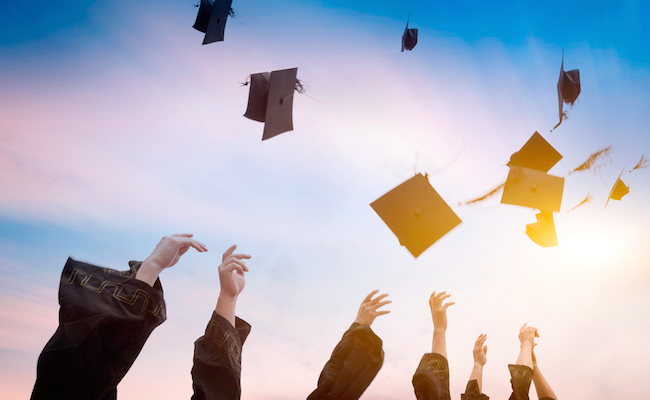 Rafika Alami is a senior at Summit High School in California and this year's winner of "best yearbook quote ever." Her quote game is so strong, in fact, that Alami has now gone viral thanks to her excellent sense of humor.
Here's Alami's senior photo, which she posted to Twitter after it started receiving attention all over the internet:
Sick burn every other senior high school girl out there.
According to Buzzfeed, Alami was just trying to be funny and had no idea that her quote would be blasted far and wide through the series of tubes that make up the Internet. Alami says that the support has been overwhelming:
"I'm getting a lot of 'slay' and 'G.O.A.T.' comments [ed.: 'greatest of all time']," she said. "There are a very small handful of people saying I'm putting girls down, but I'm really not."
True. What she's doing is just slaying it in the quote game. No wonder her classmates are jealous.  My own lame quote, which was supposed to list "outwit cartoon animals" as part of my future plans, was accidentally changed to "go out with cartoon animals," so I feel her peers' pain.
Rock on Rafika! Best of luck in your future!
(Via Buzzfeed)