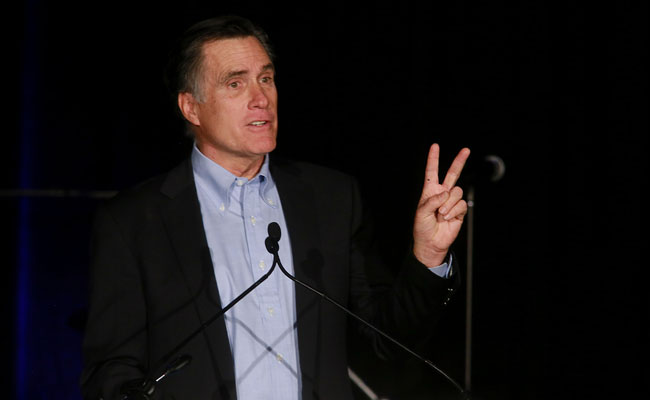 Former presidential candidate Mitt Romney will step into the boxing ring with Evander Holyfield. The 68-year-old former governor and the 52-year-old former heavyweight champ will fight to raise money for CharityVision, a Salt Lake City-based organization that provides medical services to people with vision problems in impoverished areas.
Romney told the Salt Lake Tribune, "It will either be a very short fight, or I will be knocked unconscious. It won't be much of a fight. We'll both suit up and get in the ring and spar around a little bit."
Will Holyfield go easy on Romney? He hasn't decided yet.
Holyfield said in a Fox Business interview last month that it's all good in the name of charity. Asked if he would actually hit the former Massachusetts governor, Holyfield would only tease: "We'll see."

"I just want him to stop hiding 'cause he's gonna get the whupping," Holyfield said. "You can't run and hide from me."
But if he really wants to win, he should make sure his son Josh Romney is in the crowd.
Source: USA Today