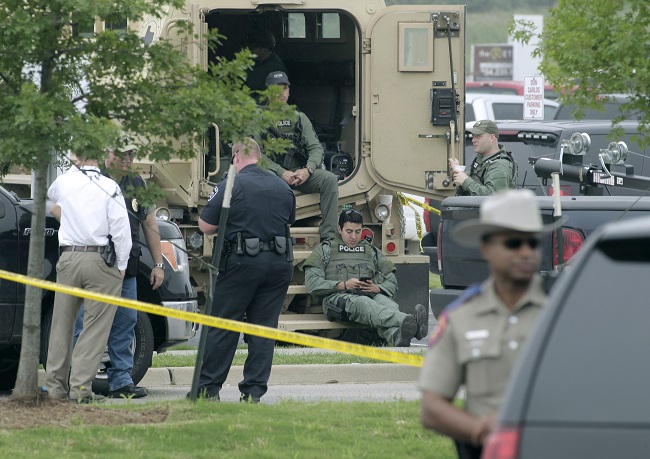 Nearly 200 people (192, to be exact) will be charged for organized crime and possibly murder after a Texas biker fight turned deadly.
The shootout took place last Sunday at the Twin Peaks Sports Bar in Waco, Texas. A bar brawl between the Bandidos and the Cossacks, two rival biker gangs, escalated quickly, and gang members were arming themselves with chains, knives, clubs, and even guns. When local law enforcement arrived, the gang members turned their guns on the police:
"It was a very gruesome, very violent crime scene," [Waco Police Sgt. Patrick] Swanton said. "There were pools of blood, there were streams of blood… Probably one of the most violent, gruesome crime scenes I have seen in 35 years of service."

He said at least 100 people were in custody for questioning late Sunday night and criticized the restaurant's management for encouraging the biker gangs' business.

"We have attempted to work with the local management of Twin Peaks to get that cut back, to no avail," Swanton said. "They have been of no assistance. … Apparently, the management wanted them here."
Nine bikers were killed in the shootout, and an additional 18 people were injured, though fortunately none were innocent civilians caught in the crossfire. As the investigation continues, some of those charged could potentially have their charges elevated to capital murder.
(Via NBC News)