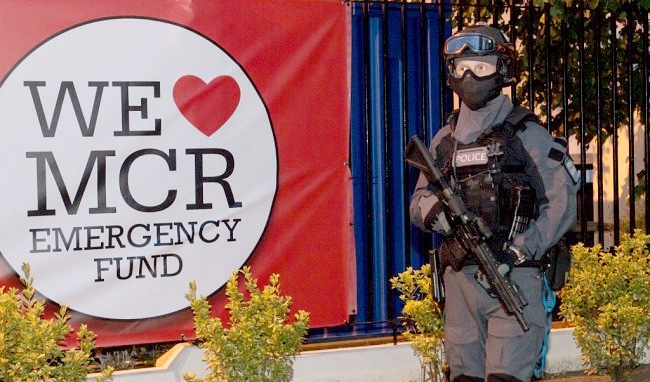 The One Love Manchester benefit concert, which raised more than $2 million in only a few hours for the victims and families of the Manchester bombing a few weeks ago, may have been planned in only a few short days but it was undoubtedly a success. Led by Ariana Grande, many top tier performers took the stage and performed in honor of those that were killed or injured after the terrorist attack at Grande's concert.
Amidst all the epic performances, tears of both happiness and sadness, and dedications to those innocent lives that were lost in a cowardly attack, was an image that is sure to endure as a sign of the hope that lives on through survivors and residents of the city. That image, of a police officer dancing with small children in a "ring around the rosie" style circle, is one of pure innocence and joy at a concert meant to establish that fear and violence will never win.

Those watching online or just keeping track of the major moments latched onto the footage of the dancing as one of the most inspiring moments of the whole evening.
The lovely moment came during Justin Bieber's performance at the concert, which proves not even police officers can resist Bieber's catchy tunes.