If for some reason anyone is unfamiliar with The Fat Jew, also known as Josh Ostrovsky, basically, he's an internet personality and "comedian" with a heavily documented history of stealing jokes and content from other writers and comedians, which he posts on Instagram and Twitter, usually sans credit. When confronted with joke theft, Ostrovsky typically just makes one of these ¯\_(ツ)_/¯ and is forgiven by his adoring fans.
As "punishment" for his constant and unabashed theft, Ostrovsky is paid very well by companies to promote their brands, was working on a pilot with Comedy Central (who have since bowed to pressure and put the pilot indefinitely on hold), has a book deal in development, launched his own brand of wine called White Girl Rosé, and, most recently, was signed with the prestigious Hollywood talent company CAA. The man is loathed by most hardworking writers and comedians, and, after the latest bit of news, over the weekend, writer Maura Quint went off on a diatribe on social media, which was quickly retweeted by Patton Oswalt. Here's what Quint wrote:
Oswalt then fired off a series of tweets and retweets summing up his own feelings on Ostrovsky (sadly, many of which have since been deleted for some reason):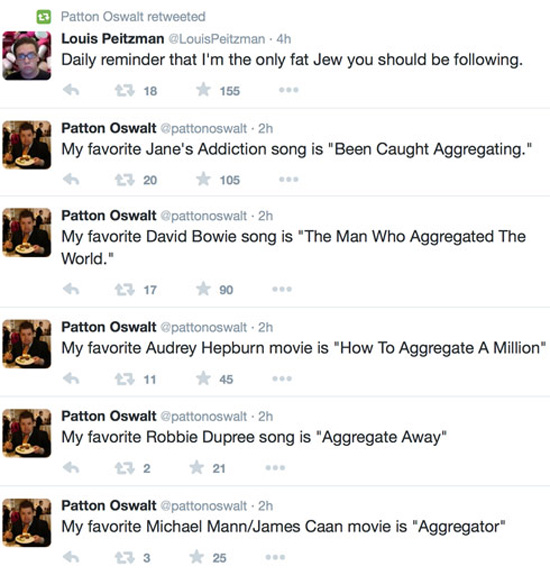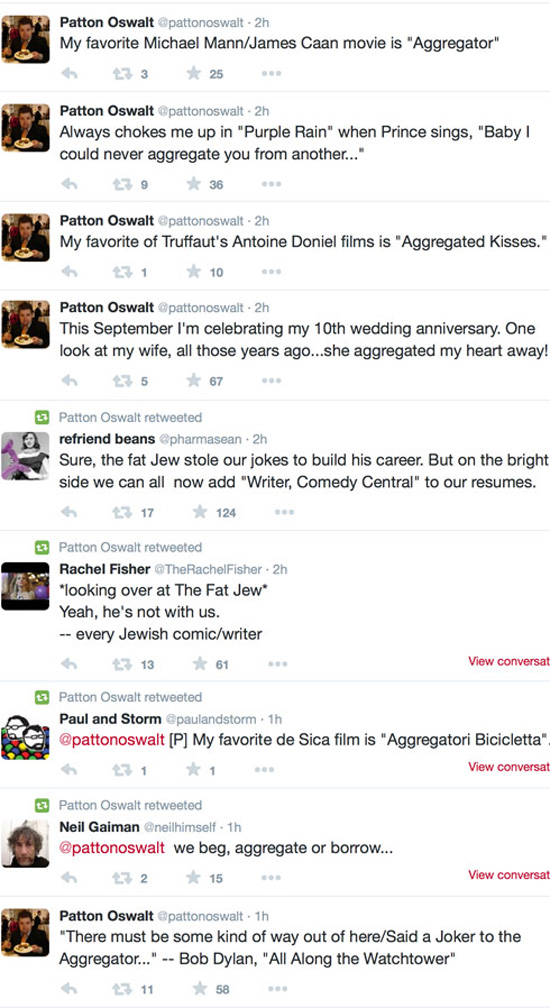 Several other comedians have also weighed in:
Here's hoping Andy Richter is right. Who needs this guy.
(Via Starcasm)