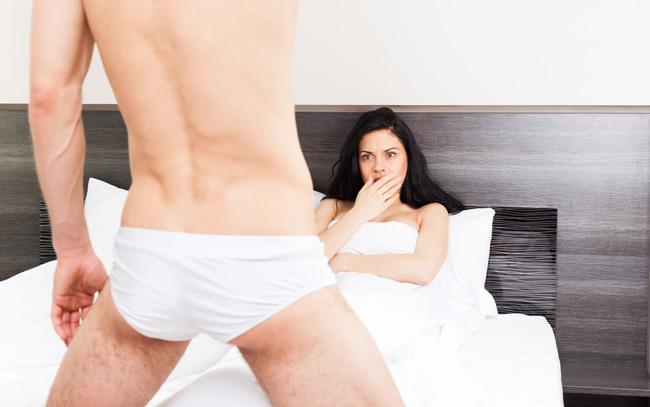 A Nigerian mother of three, Aisha Dannupawa, is seeking to dissolve her marriage of just one week to her husband Ali Maizinari — whom she married after the termination of her first marriage. The reasoning? Her groom's enormous schlong. Normally I would say something about blah blah blah, this is why we should stress the importance of sex before marriage, but unfortunately the state of Zamfara where the couple live practice Islamic law, which actually states that premarital sex is illegal. Thankfully divorce is not! The New York Post writes:
As part of tradition before settling in her husband's home, the bride was invited to move into his parents' house. It was when they first had sex that she claimed the trauma began.

"When he came, we had sex but the experience was a nightmare. Instead of enjoying the sex, it turned out to be something else because his penis was too big," she told the court, according to Nigeria's Tribune.

After their first unsuccessful romp, she took medication given to her by her mother. "I told my mother the experience but she told me to endure and that with time, I will be able to cope. She then gave me some drugs,'' she said to Nigerian media.
Apparently the drugs she was given didn't work, probably because there's no drugs in existence that can actually make your vagina bigger — if the three children she previously gave birth to hadn't taken care of that already.
Ever the gentleman, her husband told the courts that yeah, he has a big dick all right, and was willing to grant her the divorce as long as she was willing to pay back the dowry and the money spent during the couple's courtship. Poor lady. Not only did she nearly get disemboweled trying to consummate her marriage but now she's gotta pay the dude back for however many trips to whatever the Nigerian equivalent of The Olive Garden is. SMH.