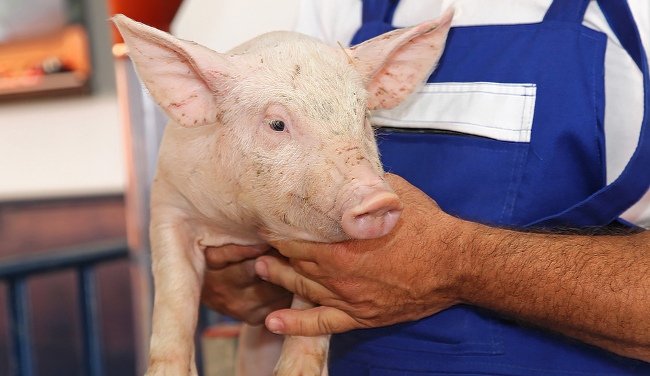 A church in Wisconsin is canceling their traditional pig wrestling fundraiser after critics of the event launched a petition to end it, gaining 81,000 signatures. The event, known as the "Original Pig Rassle," featured pigs being "punched in the face, kicked, body-slammed, jumped on, yelled at and thrown into a bucket," before eventually being slaughtered.
It was all connected to the St. Patrick Catholic Parish's annual fundraiser known as the Roundup, featuring bands, food, and the newly added human football to replace all the pig wrestling that was planned to happen. The church deacon Ken Bilgrien declined to mention the petition in a message posted on the church's website according to the New York Post, but they mention plenty of prayer:
"After much prayer and many hours of discussion, we realize that what we had for 44 years in the Original Pig Rassle was memorable, legal and great family fun. We also realize that our parish and diocesan talents could be better spent in areas that are less controversial. It is with great regret that we have discontinued the Original Pig Rassle. We are, however, very excited to begin this new tradition at St. Patrick Parish."

Last year, teams wrestled 37 pigs that were slaughtered after the event, the website reported, citing the Global Conservation Group, an animal advocacy organization based in Wisconsin.
The entire dispute stems from a state law saying humans cannot fight animals, but it seems a little unfair. Then again, what kind of sport do you get from fighting a pig and then just killing it to eat its delicious innards? Make these people fight bears or work their way out of a maze full of snakes. That's a fight I'd want to watch.
A pig fight just sounds like a boring evening at church, which is one step away from tractor pull or BINGO day. At least give the pig some knives or something:
That's more like it.
(Via New York Post)