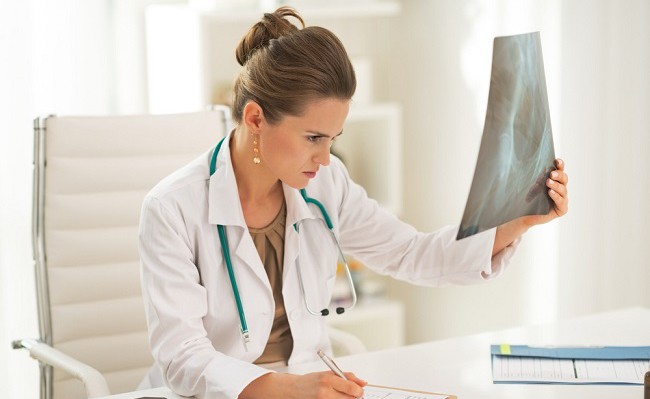 Political conservatives are trying to shut down Planned Parenthood facilities around the country because one of the many services they offer is abortion. The way they plan on doing this is by denying federal funding through Medicaid, so when asked by a judge to provide alternatives for women seeking healthcare for their lady parts, Louisiana officials offered up a list of doctors who offered "family planning services through Medicaid." But there was a problem with that: Those officials don't seem to know what "family planning services" entails. (Hint: vaginal things.)
In the court's decision, a list of doctors was provided, all of whom accept Medicaid. More than 2,000 doctors — 2,000! — in just the Baton Rouge and New Orleans areas where approximately 5,200 women received health services from Planned Parenthood. All of these doctors were totally sound alternatives for tending their female-specific reproductive needs, such as providing contraception, cervical and breast cancer screenings, pelvic exams, and STD tests:
The list is actually of every provider who takes Medicaid in the region — including dentists, along with anesthesiologists, eye doctors, radiologists, cardiologists, pharmacies, and nursing homes.
So, what's going on here? Is it a joke? Is someone trying to say oral exams will do the same job as a pelvic exam? Because I feel like this is what's wrong with sex education. Mostly, I worry for the wives of these lawmakers.
But anyway, the judge in this case, Hon. John W. deGravelles, was not having this list one bit, as evidenced in this transcript:
THE COURT: We have dentists on there, sir. … Are you telling me that they can provide family planning and related services?

MR. RUSSO: They have, that's what I'm telling you, Judge.

THE COURT: And the opthalmalogists have that are listed?

MR. RUSSO: Yes, they have.

THE COURT: And the dermatologists?

MR. RUSSO: To my knowledge they have.

THE COURT: And audiologists?

MR. RUSSO: To my knowledge they have billed codes for family —

THE COURT: Cosmetic surgeons?

MR. RUSSO: Yes sir.
Well, if a woman thinks that a butt lift will make her more sexually attractive to her husband, and therefore he will have sex with her and make her pregnant, then I guess that counts as family planning? And if not for the noble audiologists, how would a prospective father-to-be know if his wife wants to get pregnant if he can't hear her ask the question? This is all family planning, you guys.
According to Throb, a new, much shorter list was submitted by the Louisiana Department of Health and Hospitals that includes "just 29 providers, 24 of which provide the same range of services as Planned Parenthood. Only five providers are in Baton Rouge; two have three-week waits for new patients, and one is not accepting new patients." So, that's actually, um, different.
(via Throb)