For one reason or another, The Price Is Right seems to draw the most enthusiastic contestant reactions of any game show out there. To that point, look no further than this dude's victory dance from earlier this year, this lady's epic freakout, or heck — Jesse Pinkman himself, a pre-fame Aaron Paul losing his mind at being asked to "come on down." There's a reason why nobody punches Jack Black in the face on Wheel of Fortune.
So when a guy named "Ryan" broke the dang Plinko record on Thursday's Price Is Right, you better believe he freaked the hell out. As you can see in the above video, Ryan amazingly manages to score $10,000 with his first chip, which alone would be enough to make anyone ecstatic.
But then (then!) after getting $1,000 on his second chip, Ryan managed to land on another $10,000 with his third, a paltry $500 with his fourth, and … wait for it … $10,000 with his final chip — breaking the all time Plinko record to win an overall cool $31,500.
And then, Ryan justifiably acted like this: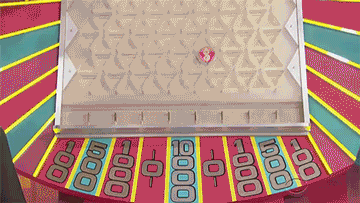 If you think about it, his reaction was almost subdued, considering the circumstances. But Ryan wasn't the only one freaking out, because pretty much everyone else who witnessed this feat had a similar reaction.
This is the stuff legends are made of. Congratulations, Ryan!