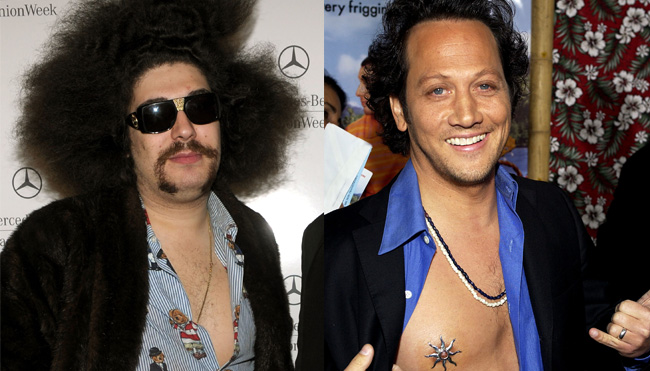 TMZ caught up with Rob Schneider at the airport and decided that he was the man that they needed to ask about the state of comedy at the moment. There's some talk about political correctness tossed out there and soon the topic is shifted to The Fat Jew and the recent internet backlash against the Instagram star.
One can assume that Schneider hadn't read the Vulture interview with Josh Ostrovsky because he takes the nicer, gentler route on the subject. He tells the TMZ folks that we need to hold those who "behave badly" accountable, but we shouldn't go looking for blood on the Internet. It's something Schneider knows a bit about given his most recent run-in with folks online during his run with State Farm. Not to mention that he's received equal amounts of derision across the board in the past, with many wondering how he constantly gets work (looking in your direction South Park).
Should the people be a little easier on Ostrovsky? So far, most people are saying no. And I don't feel like Rob Schneider is going to be able to change their minds.
(Via TMZ)