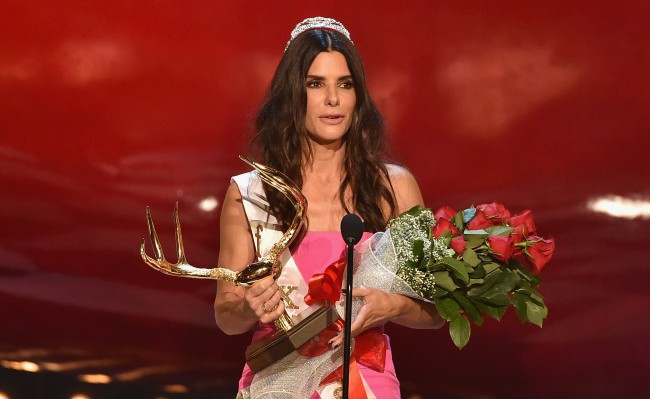 Your mom's favorite actress Sandra Bullock is the "2015 World's Most Beautiful Woman," according to People magazine and basically everyone with eyes.
In gracing the cover of this year's "Most Beautiful" issue, the Gravity star supplants 2014 Best Actress-winner Lupita Nyong'o.
Bullock, who's set to lend her voice to a super villain in the upcoming Despicable Me spin-off, Minions, was somehow surprised to learn of her new title.
Despite being in "princess mode" while shooting for this year's cover story, Bullock, 50, insists she just laughed when she heard about the honor. "No, really. I just said, 'That's ridiculous,' " she tells PEOPLE. "I've told no one."
The only thing funnier than Sandra Bullock not realizing she's gorgeous is that 21 years after Speed, "Wildcat" is the "World's Most Beautiful Woman" and has an Oscar on her mantel from a movie about a Carolina Panther.
Source: People