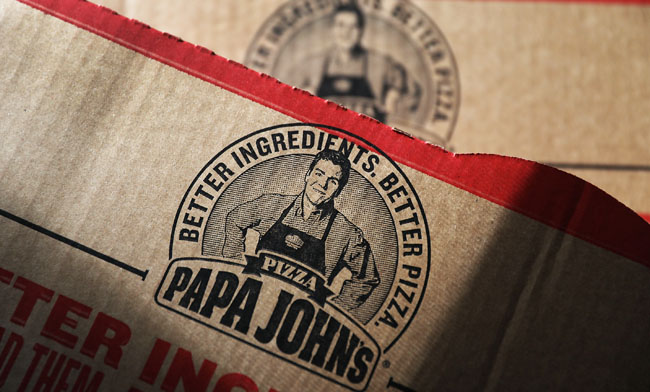 Papa John's had a rough year in 2017. During a November conference call with shareholders, founder John Schnatter very logically deduced that the company's ties to the NFL were to blame for a whopping 24 percent decline in sales due to players kneeling during the national anthem — instead of, you know, the more obvious reasons.
The ensuing controversy led to Nazis and white supremacists rallying around Papa John's and declaring it the "official" pizza of the far-right movement, which didn't help the chain's case at all. In the ensuing wreckage, Schnatter was ousted as CEO of the company but was allowed to remain as chairman of the board.
In yet another turn of events however, last month Schnatter was forced to resign even from that position after it came about that he used the N-word during a May conference call.
Now, Schnatter is now hitting back at his own company by going rogue with a Save Papa John's website. Yes, really.
"I built Papa John's from the ground up and remain its largest shareholder. I love my Company, its employees, franchisees and customers," the homepage boldly declares. "The Board wants to silence me. So this is my website, and my way to talk to you."
Schnatter writes that the point of his site is "getting the truth out there" by exposing legal documents, letters and press releases; as well as linking news coverage about the company:
As I said in a recent letter, I miss you all very much. More than words can express! Papa John's is our life's work and we will all get through this together somehow, some way. I can only imagine how difficult this entire situation is on you, and I'm very sorry you all have to go through this. Know that in every minute of every day you are all in my thoughts and prayers.
Well, if his point was to get people talking then mission accomplished, I guess, because Twitter had some thoughts.
Shortly after his resignation, Papa John's announced that the Schnatter's image would be removed from all pizza boxes and marketing materials. After this act of insurgence however, the board may decide to give that decision a long, hard think and instead just remove his name from the chain entirely.