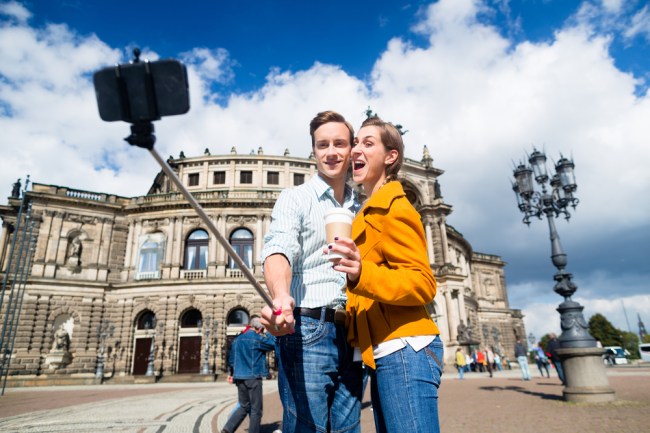 Earlier this week, two tourists from the United States were arrested after they were caught (via selfie) carving their initials into Rome's famous Colosseum. That selfie happened to be taken with the infamous narcissism-enabling device known as the selfie stick. While the carving was clearly the offending act, the secondary crime against humanity was the stick. Now the Colosseum staff wants them gone, so they've officially banned them.
The reasons behind the ban are similar to those implemented in New York City museums. Now it seems other global landmarks are following suit. Along with the Colosseum, the Palace of Versailles in Paris and the National Gallery in London have expressed concern with the amount of physical space used whenever attendees use selfie sticks. They not only block the movement of others, but the traffic dodging could result in accidents capable of damaging already fragile items on display.
So, if you're traveling abroad and want to take pictures of timeless ancient landmark that are simply incomplete without your face, you'll just have to do it at arm's length.
Source: BBC