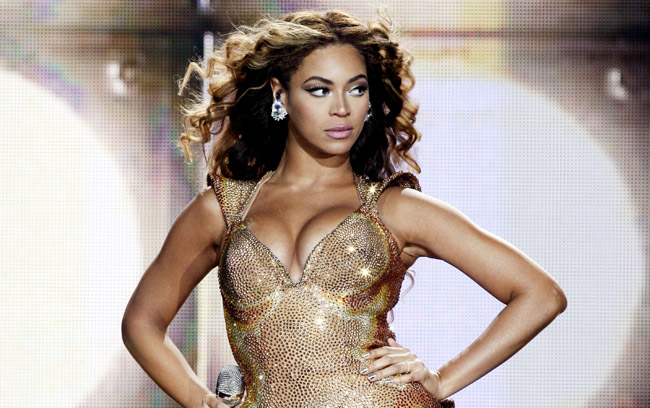 One does not poke the Beyhive, the loyal collection of Beyoncé fans that make SNL's "The Beygency" more documentary than parody. If you do, you're gonna hear about it. Earlier today, a website called Beyoncé World leaked hundreds of supposedly untouched photos of the "Flawless" singer from 2013. We're probably supposed to be SHOCKED and OMG, but nope.
The worst you can say about the photos is that she's wearing too much makeup (they're from a L'Oreal ad campaign), but that's picking nits. Meanwhile, the Beyhive went into attack mode, leading Beyoncé World to take down the pics because they don't want to "cause any drama."
Due to the disdain of the BeyHive, we have removed the photos. We don't want to cause any drama, nor do we wish to start fan wars. Some of the things we have seen posted were just horrible, and we don't want any parts of it. We were just posting the photos to share the fact that our queen is naturally beautiful, at the same time she is just a regular woman.
Beyoncé is human. Cindy Crawford is human. We're all human. Except for alien Jaden Smith.
"What If Aliens Are The Real Humans."