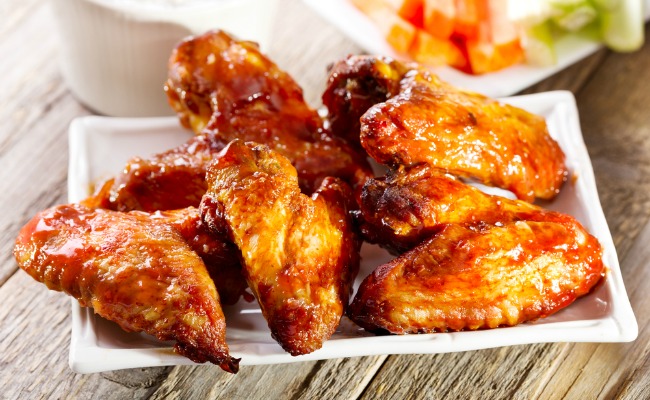 It's always endearing when a father and son spend quality time with one another and share in activities, but this may be one instance where father and son bonding has gone absolutely awry. An enterprising duo in Syracuse, N.Y. have been accused of stealing an excess of $40,000 of chicken wings and turning around and selling them to other restaurant establishments and on the street.
Paul Rojek and his son, Joshua Rojek, who served as cooks, would pick up orders and in a twisted version of entrepreneurship, the pair would sell the chicken at a lower price to interested parties. Currently, the father and son are being charged with grand larceny in the third degree and the falsification of business records.
Sure, a son and father should find something in common, but maybe something innocent like baseball or fishing, not criminal activities. Sharing time with your child is ideal, but sharing a jail cell is downright insanity. What may be the most insane thing in this already crazy story is that this pair are not the only ones who have recently committed such a crime.
Perhaps there is something lucrative about chicken on the black market right now because in Gwinnett County, Ga., Renaldo Jackson and Dewayne Jackson, former employees of Nordic Cold Storage, have been accused of stealing around $65,000 in Tyson chicken wings. It's unknown what the end game was for these two men, because it's unclear if they planned to sell the chicken like the Rojeks in Syracuse. It is apparent, though, that companies are going to have to be more careful about who handles their poultry, because chicken is quickly becoming a hot commodity.
It's still unknown as to why chicken wings are in such a high demand, other than the deliciousness factor, of course.
(Via Syracuse.com and CBS 46)