The Nanny was bright and goofy and… that voice! The Nanny was that voice.
In the role that made her a star, Fran Drescher played a cosmetics saleswoman straight from Queens who uses her fast-talking ways to land the job as a live-in babysitter for a wealthy widower. The motley crew (three kids!) was rounded out by snarky butler Niles and Mr. Sheffield's business partner, the very snooty, C.C.
From 1993 to 1999, the oddball family – spoiler alert, Fran eventually married her employer – dealt with an amalgamation of everyday problems amid their lives of luxury. Despite her new high life, Drescher's character never shed her outlandish style and Flushing attitude.
While The Nanny (which premiered 23 years ago) has found a life in syndication, its cast has moved on. So, let's take a look at what they've been up to.

Fran Drescher – Fran Fine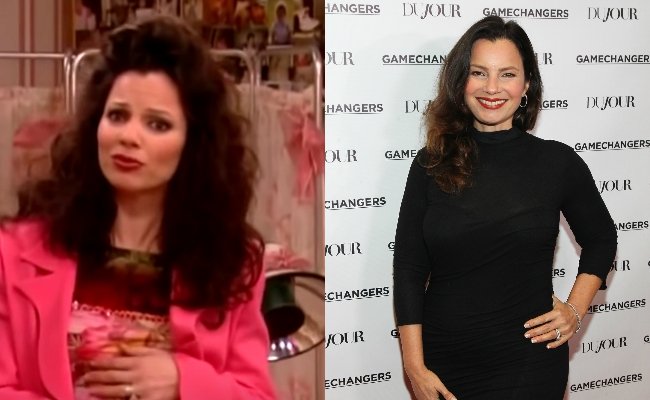 The flashy girl from Flushing has made a career out of playing herself – err, rather, a version of herself. She had a two-year run as – you guessed it – Fran, a mother-of-two divorcee who lived in sin with a man half her age in Living with Fran. She was Fran yet again on TV Land's 2011 to 2013 comedy Happily Divorced, about a middle-aged couple that tried to move on with their lives after the husband came out as gay.
Drescher's personal life, however, makes for more interesting fodder than her on-screen sagas – in fact, it inspired some of her work. Like Happily, Drescher's own ex-husband came out, but they still have a "wonderful relationship," as she told MORE. She continues to be outspoken about her horrific 1985 rape and channeled her battle with uterine cancer into the successful "Cancer Schmancer" Movement. The organization, which Drescher serves as president of, promotes early detection, prevention, and policy change.
In fact, the 58-year-old was appointed as Public Diplomacy Envoy for Women's Health Issues in 2008. The short-lived talk show host most recently took her talents to the stage as the wicked stepmother Madame in the Los Angeles production of Rodgers & Hammerstein's Cinderella. Even Mr. Sheffield came out to support her big premiere.

Charles Shaughnessy – Maxwell Sheffield
The 60-year-old Brit and Drescher have really never let go. Shaughnessy guest starred on Living with Fran as her ex-husband Ted for the show's two-seasons, and popped up on both her talk show and Happily.