The Nanny was bright and goofy and… that voice! The Nanny was that voice.
In the role that made her a star, Fran Drescher played a cosmetics saleswoman straight from Queens who uses her fast-talking ways to land the job as a live-in babysitter for a wealthy widower. The motley crew (three kids!) was rounded out by snarky butler Niles and Mr. Sheffield's business partner, the very snooty, C.C.
From 1993 to 1999, the oddball family – spoiler alert, Fran eventually married her employer – dealt with an amalgamation of everyday problems amid their lives of luxury. Despite her new high life, Drescher's character never shed her outlandish style and Flushing attitude.
While The Nanny (which premiered 23 years ago) has found a life in syndication, its cast has moved on. So, let's take a look at what they've been up to.

Fran Drescher – Fran Fine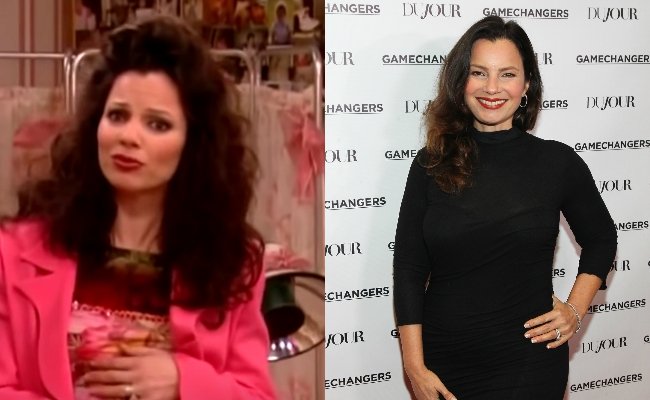 The flashy girl from Flushing has made a career out of playing herself – err, rather, a version of herself. She had a two-year run as – you guessed it – Fran, a mother-of-two divorcee who lived in sin with a man half her age in Living with Fran. She was Fran yet again on TV Land's 2011 to 2013 comedy Happily Divorced, about a middle-aged couple that tried to move on with their lives after the husband came out as gay.
Drescher's personal life, however, makes for more interesting fodder than her on-screen sagas – in fact, it inspired some of her work. Like Happily, Drescher's own ex-husband came out, but they still have a "wonderful relationship," as she told MORE. She continues to be outspoken about her horrific 1985 rape and channeled her battle with uterine cancer into the successful "Cancer Schmancer" Movement. The organization, which Drescher serves as president of, promotes early detection, prevention, and policy change.
In fact, the 58-year-old was appointed as Public Diplomacy Envoy for Women's Health Issues in 2008. The short-lived talk show host most recently took her talents to the stage as the wicked stepmother Madame in the Los Angeles production of Rodgers & Hammerstein's Cinderella. Even Mr. Sheffield came out to support her big premiere.

Charles Shaughnessy – Maxwell Sheffield
The 60-year-old Brit and Drescher have really never let go. Shaughnessy guest starred on Living with Fran as her ex-husband Ted for the show's two-seasons, and popped up on both her talk show and Happily.
Shaughnessy makes frequent appearances in TV movies for both the Disney Channel and Lifetime, and even won an Emmy award for voicing a goldfish on children's cartoon series Stanley.
He's regularly graced the stage – most notably as King Arthur in an award-winning Maine production of Monty Python's Spamalot. He also returned to his roots on Days of Our Lives twice; first in 2010, and then, again, for a new story arch in 2012.
The frequent blogger is also, interestingly, a Baron in the Peerage of the UK, also known as he's got a sort of rank of nobility in part of the British honor system. Though he's not a knight, like Andrew Lloyd Webber!

Daniel Davis – Niles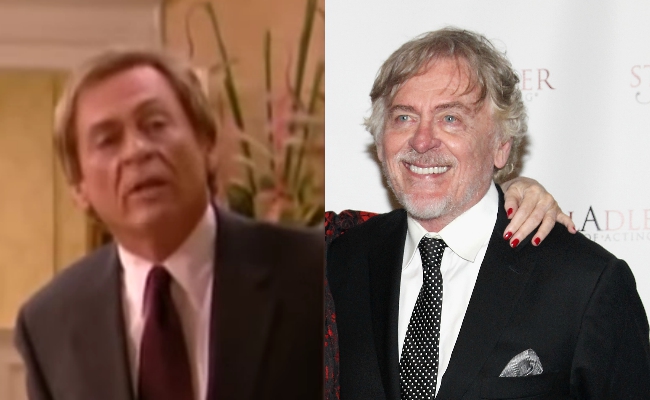 Fun fact, the now-69-year-old is an American. So yes, that perfect British accent was totally fabricated. Bravo, old chap.
Davis is mostly an established theatre actor, an area he chose to focus on after the show's 1999 end. He's starred in a slew of Broadway and off-Broadway productions.
Notably, he was nominated for a Tony award in 2000's Wrong Mountain. He also played Irish playwright Oscar Wilde in The Invention of Love in 2001, and Georges in La Cage aux Folles in 2004.
His most recent credited onscreen appearance was in an episode of Gotham.

Lauren Lane – C.C. Babcock
Lauren Lane left the world of Hollywood for good in 2001, instead launching a long teaching career. Lane works as an assistant professor in the Department of Theatre and Dance at Texas State University. Specifically, at the college's San Marcos campus.
The mother of one spoke about her decision to focus on family rather than fame in a promotional video for the school, saying, "One of the things that's really important for me to pass off to my students is my philosophy on the balance of life… making a living is very important… but family and friends… is crucial."

Nicholle Tom – Maggie Sheffield
Tom played the eldest daughter of Maxwell Sheffield before shifting into a career of guest appearances on procedural dramas. Seriously, she's popped up on everything from Criminal Minds and Cold Case to The Mentalist and Without a Trace.
She even, like Davis, appeared on Gotham.
The 37-year-old's biggest gig since The Nanny, however, is definitely as the voice of Supergirl on the animated Superman series and similar cartoon Justice League.
She actually spends a lot of time on social media re-sharing fan posts about her character – and how she was robbed of the opportunity to appear on CBS' own Supergirl. Oh, and she has an adorable dog.
Tom will appear next in the yet-to-be-released 2015 dramedy Saturn Returns, which is about a group of high school friends who reunite for a wedding.

Benjamin Salisbury – Brighton Sheffield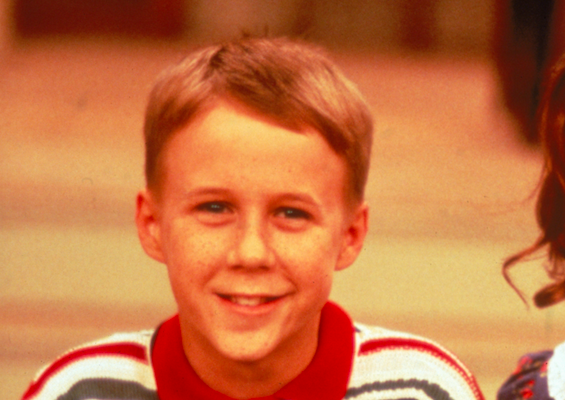 Like Lane, it's safe to say that Ben has mostly left the world of acting. He has no credits post-2006, and, within those, the only role of note was an appearance as a "Docent" on an episode of Numb3rs.
Not much is out there about the former child star – he seems to carefully guard his online footprint – but as of 2010, he served as the supervisor of game presentation and events for the Los Angeles Kings.

Madeline Zima – Grace Sheffield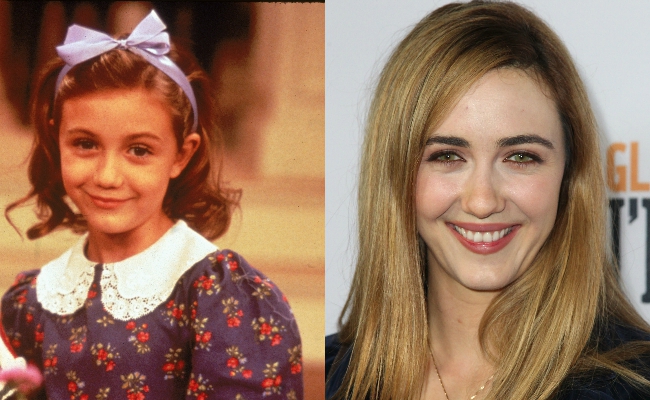 Zima was just 13 when The Nanny wrapped, so it's hard to believe she's now 30.
Fans of the youngest Sheffield would be traumatized to know that she did a lot of f*cking and punching with David Duchovny as Mia Lewis on Californication. Yes, that's her.
Aside from her lengthy guest stint as the troubled teen, Zima has appeared on The Vampire Diaries and Betas, and is set to star in a yet-titled action film from director Livi Zheng in 2016.
Last year, she did a revealing Reddit AMA, stirring The Nanny drama pot by telling fans the sitcom was "more emotionally scarring than anything."
"Nanny was unusual because I was too young to really understand what a job is and I took events personally," she wrote.
For the record, Zima also disliked her Californication experience: "It was not necessarily a 'fun' set to be on."

Renée Taylor – Sylvia Fine
The 82-year-old, who stole laughs as Fran's outspoken (and hungry) mother, was well established long before the '90s show. In fact, the Bronx native was nominated for an Oscar for writing the 1970 film adaption of her original musical Lovers and Other Strangers.
After Nanny, she often popped up as Ted Mosby's neighbor Mrs. Matsen on How I Met Your Mother, and had several guest-starring parts as grandmas in Disney and Nickelodeon series.
She's set to appear in Adam Sandler's 2016 comedy The Do Over.
Oh, and she's proving it's never too late to get in shape – as of 2013, Taylor is a practicing "semi" Vegan.

Rachel Chagall – Val Toriello
The 62-year-old mother of two has also largely stepped out of the limelight. Her last credited role was as the "Chocolate Lady" on What I Like About You, Amanda Bynes' 2006 sitcom.
Ann Morgan Guilbert – Yetta Rosenberg
The oldest former cast member, Guilbert, who played Fran's grandmother, is now 87. The star started her career on The Dick Van Dyke Show as the titular character's nosy neighbor, and is STILL working.
She's appeared on Law & Order: SVU, Curb Your Enthusiasm, Modern Family and, currently, the HBO series Getting On. Her Getting On character, Birdy Lamb, is an elderly patient who has taken up a spot in the show's hospital ward for some time.
Fun fact for all the '00s kids out there: Her daughter Hallie portrayed Lizzie's mother on Disney channel sitcom Lizzie McGuire.