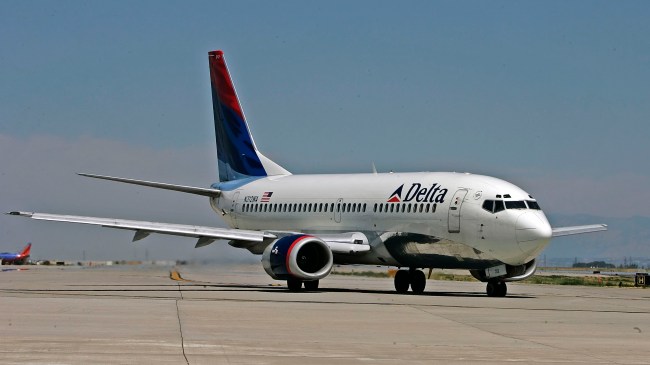 A Delta Airlines flight from Minneapolis to Las Vegas took a bit of a scary turn after the pilot was locked out of the cockpit and the flight made an emergency landing.
According to ABC News, the first officer made the emergency landing at McCarran International Airport after the cockpit door jammed and he was unable to get it open.
"About half way through [the 2.5-hour flight] there seemed to be some talking at the front of the plane. You could see the captain out there," passenger Jesse Dougherty told ABC News. "There wasn't a huge panic but some confusion."

The captain explained to the passengers that the door was jammed and he couldn't get back in, Dougherty said, adding: "It was very, very bizarre."
Fortunately, the first officer was able to land the plane smoothly, and none of the 168 passengers were injured in the incident. The plane had to be towed from the runway to the gate, but that was only because those controls were not on the first officer's side of the cockpit. I'm not typically a nervous flyer, but the thought of my pilot getting locked out of the cockpit does make me unreasonably anxious. All I can hope is that the first officer is a rock star, like this guy.
Source: ABC News