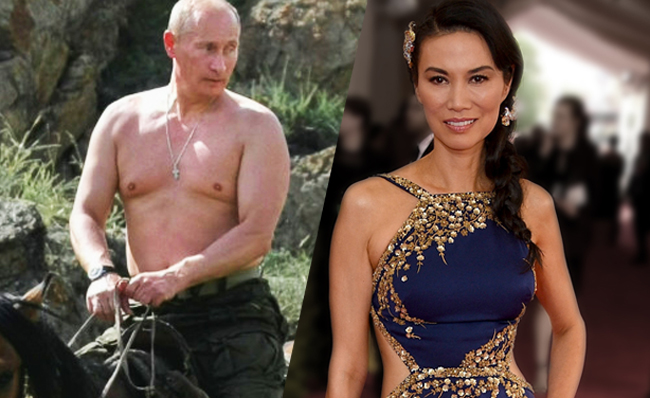 Rumors are swirling that Vladimir Putin is finally back in a romantic mood following his divorce in 2014. It would seem, according to reports in US Weekly and carried by The Daily Beast, that Putin is opening his heart to another recent divorcee: Chinese-American businesswoman Wendi Deng. That's Chinese-born, American resident if you were curious.
According to US Weekly, the reports of this romance has popped up multiple times in the past and only really got heated recently after Deng made an appearance that some are saying is related to the Russian president:
Deng has yet to be spotted looking romantic with the Russian leader, but was seen boarding her pal Roman Abramovich's yacht in St. Bart's on Monday, March 28. Abramovich also happens to be friends with Putin.
That's enough to seal the deal, right? The true reason this is news has to be due to the people involved. Vladimir Putin has a series of incredible photos to share, as we have noted in the past. He's also heavy in the news thanks to his role in Donald Trump's "fave five." Deng, on the other hand, used to be the wife of Rupert Murdoch, newly married to Mick Jagger love interest and model Jerry Hall, and people want to know how she's doing. Also there's that whole pie defense video:
If it turns out to be true, it's pretty obvious why Putin would want to be with Deng. She's got some serious defensive speed.
(Via US Weekly / The Daily Beast)